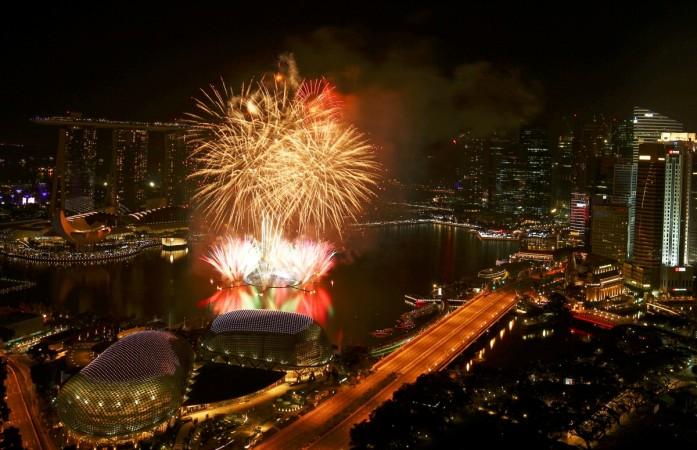 At a time when several mid-tier economies slipping into recession do not surprise the world anymore as growth worldwide continues to be anaemic and powerhouses of the world economy are helpless reviving demand, Singapore on Tuesday reported that its October-December period GDP growth expanded at a seasonally adjusted and annualised 9.1 percent over the previous quarter.
Also read: What are the best countries to live and work in? Here's the definitive list
The island country's fastest GDP growth in three years was not only way better than its government's estimates, it also shocked analysts, who perceive it as too good to be true.
The city-state had reported a 1.9 percent contraction in the July to September period and was expected to technically avert a recession in the most recent quarter as economists fourth-quarter GDP to grow at 3.7 percent.
Singapore's Ministry of Trade and Industry (MTI) said on Tuesday that strong improvements in the manufacturing and services sectors helped to boost growth in the final quarter of 2016.
However, the country's growth outlook for 2017 remains cloudy and analysts are cautious over the sustainability of the GDP figures given a weak property market and the ongoing economic restructuring efforts in the country.
Nomura economist Brian Tan said, "We will likely get more clarity on Brexit this year and if things appear to be moving towards a hard Brexit, that could take a toll on global sentiment and Singapore won't be spared."
For 2017, Nomura forecasts Singapore's economic growth to be at 0.7 percent, way below the government's expectation of between 1 to 3 percent.
In addition, rising local interest rates is also expected to weigh on growth.
"The Monetary Authority of Singapore's (MAS) managed exchange rate regime ties interest rates in Singapore fairly closely to the Fed funds rate. Higher borrowing costs are likely to weigh on household and business spending, weaken the housing market further and dampen construction activity," Capital Economics' Krystal Tan said, as reported by Channel NewsAsia.
Selena Ling, head of treasury research and strategy at Singapore's OCBC Bank, shares similar forecast and expects next year's GDP growth to be range bound at around 1 to 2 percent.
"2017 outlook remains tentative... amid key uncertainties like the Trump presidency potentially having spillover effects for global trade, China's slowdown, and heightened market volatility, especially on the currency and interest rate front, potentially weighing on corporate and consumer confidence," Ling said.