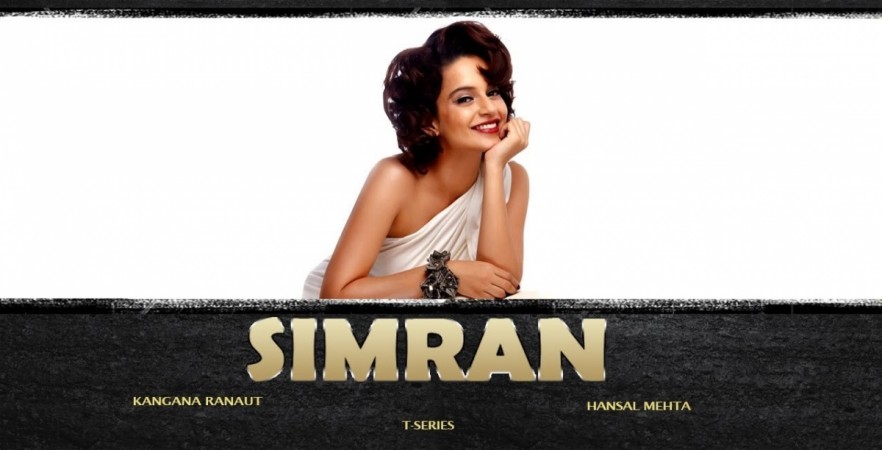 For the past couple of months, controversy's favourite child Kangana Ranaut has been embroiled in another one over the writing credits of her upcoming film Simran, the trailer of which was released on Tuesday, August 8.
Apurva Asrani, the writer of the film, had accused Simran director Hansal Mehta of forcing him to co-credit Kangana for the script of the film. Asrani had also blamed Kangana for falsely claiming in many interviews that she developed the story of Simran into a light and fun movie from a dark and gritty thriller.
Kangana Ranaut's lies exposed: Simran writer Apurva Asrani reveals some shocking details about her
However, Kangana has now dismissed the writer's claim and said that it was, in fact, Asrani who suggested her to take additional credits for the script.
"First of all, I want to make it clear that there are no dues pending. Somehow people make it look like Apurva has not been given his credit, that is not true. We made the contract exactly the way he wanted it to be, in fact, Apurva is the one who suggested me to take the additional credit for dialogue writing. So, we made the contract that way," IANS quoted Kangana as saying.
Earlier, in a long Facebook post, a distressed Asrani had said that Kangana's false statement completely discredits the writer and his efforts.
Further, throwing some light on the Queen actress' dictatorship on the film set, the National Award-winning writer had mentioned that a 'nervous' Mehta told him that Kangana demanded a co-writer credit. And after much persuasion, he finally gave in for an additional writing credit because the makers had claimed that the film would be stuck if he didn't oblige.
With such contradicting statements, we wonder who is speaking the truth. Also, going by Kangana's statement, it seems the blame game will continue for another couple of months.