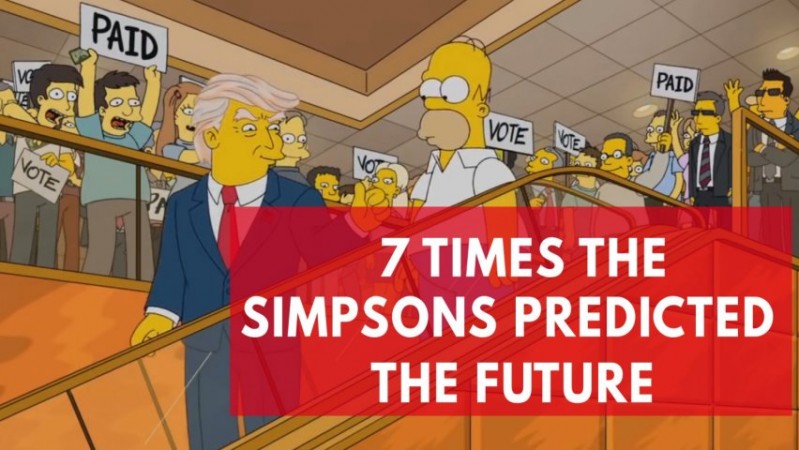 In the upcoming episode of "The Simpsons" titled "Halloween of Horror," Homer will get an unexpected and nasty surprise as he prepares his house for Halloween decoration.
CLICK HERE to watch what trouble Homer will get himself into while trying to celebrate Halloween.
According to the official synopsis, "When Lisa becomes scared at the Krustyland Halloween Horror Night, Homer is forced to take down his Everscream Terrors decorations. Halloween pop-up employees seek vengeance on Homer for causing them to lose their jobs, and rob his house while Homer and Lisa hide out in the attic."
It seems that the employees are upset with talking down the decorations as it was manufactured by their company. It cost them their job and now they want to take revenge on Homer.
Like almost every time, whenever Homer tries to do something, something goes wrong, and this seems to be the case again. Oblivious to the fact that taking down the Everscream Terrors decoration can cause any sort of problem, Homer did that and now he faces robbers who are dead set to ransack his house and loot whatever they can.
As the promo shows, Homer is worried that someone may break into the house and is saying to himself that "I can't let Lisa know that we are being stalked by vengeful seasonal thugs." Afterwards, he hurriedly locks all the windows and the doors of the house while whistling nervously.
The synopsis also mentions that once the robbers entered the house dressed in Halloween costumes, Homer and Lisa light up their stored holiday decorations to attract attention and stand up to the intruders.
We had earlier reported that in the previous episode titled "Puffless," Homer and his family were shocked to find out that Patty had decided to move in with them. She and Selma quit smoking after their father died of lung cancer and while Selma relapsed, Patty moved into Homer's house.
"The Simpsons" season 27 episode 4 titled "Halloween of Horror" is all set to air on Fox on 18 October.