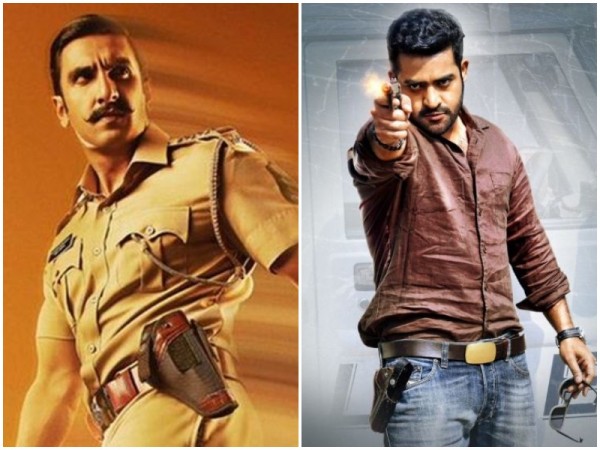 While Simmba (Simba) impressed most of the critics, a lot of comparisons being made between Ranveer Singh starrer and Jr NTR's Temper.
Simmba is an official remake of Temper, but the makers of the former did make some changes to the story. One such change is the inclusion of special appearances by Ajay Devgn and Akshay Kumar.
Nonetheless, the basic plot of the movie remains in sync with Temper. Hence, comparisons are bound to be made. A lot is being said on social media about the two movies. While some opined that Simmba is better than Temper, most others are of the view that Jr NTR's film was way better.
Many of them said that Simmba is a good movie, but it falls flat when compared to Temper. A section of people who are apparently unaware of the fact that Simmba is an official remake of Temper has been slamming Ranveer's movie, blaming the team of copying the south film.
Although Temper and Simmba are successful in impressing the audience, it appears that Ranveer's film gets a setback when compared with Jr NTR starrer.
After getting a majority of positive reviews from critics, Ranveer's latest release got an excellent start at the box office with a collection of around Rs 20 crore at the domestic market.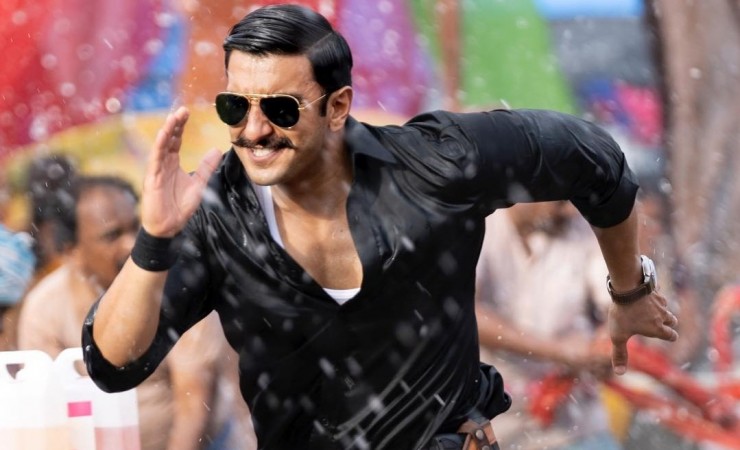 The movie is expected to dominate the box office with even better numbers over the weekend. Apart from Ranveer, Simmba also features Sara Ali Khan, Sonu Sood, Ashutosh Rana among others.
Simmba has become Ranveer's highest first-day grossing movie, beating the previous record of Padmaavat that had earned Rs 19 crore on opening day. Considering the buzz around the movie, Simmba is likely to break some more box office records in coming days.
Check some of the tweets comparing Simmba with Temper:
Temper was hit because of extraordinary performance of ntr in court scene .but there's no such scene in simmba . Rohit Shetty has poor taste of choice

— ? (@kothadanam) December 29, 2018
Thanks but I didn't review #Simmba yet, I just posted my opinion comparing with Temper. It might be a good movie but definitely it won't have that emotional connect created by Jr NTR.

— Sunny Kesh (@Sunnykesh) December 29, 2018
Kyun "Temper" nahi dekha hain kya......temper is much better than simmba... Bollywood stop copying South Indian movies do something by yourself and like you some fans praising them for this(stealing and duplicate version) instead of original version.....

— Abhi Raj (@AbhiRaj3873004) December 29, 2018
#Simmba is an utter disappoint when you compare it to its Telugu counter part #Temper which is a blockbuster. But the only that kept me in the theatre till the end are the actors @RanveerOfficial did his usual best and #SaraAliKhan is an upcoming superstar..1.75/5 ??

— Harsha Kavi (@harsha_kavi_) December 29, 2018
simmba is 1000 times better than temper , accept or die

— RANVEER defeated 2 times SRK (@iamkfck) December 28, 2018
Simmba was gud bt temper was awesome.. With extraordinary climax

— Simranjeet Singh (@advsandhu89) December 29, 2018