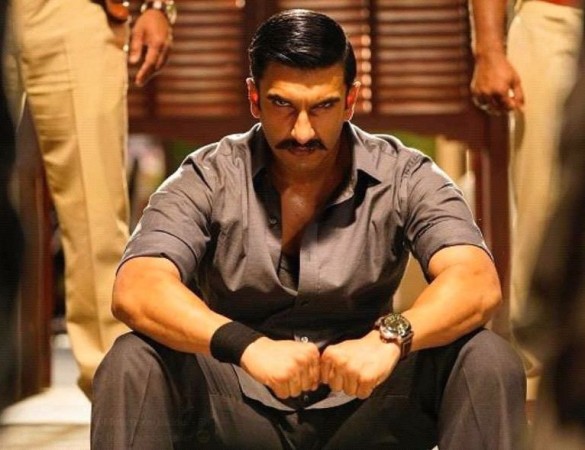 Rohit Shetty's latest release Simmba (Simba) has got rave reviews from the audience. Having been released a day before in Dubai, a lot of UAE audience have already watched the movie, and most of them are impressed with Ranveer Singh starrer.
After the debacle of Zero, a lot of expectations were associated with Simmba as it is the last big movie of this year. The trailer of the film had received good response from the viewers, and since then a lot of hype was generated around the movie.
Seeing the audience response, it looks like the movie has lived up to the expectations of most of the viewers. It is being called a full masala entertainer, with catchy dialogues and good action sequences. Also, Ajay Devgn and Akshay Kumar's cameos are being liked. After debut in Kedarnath, Sara Ali Khan has yet again impressed the audience with her performance in Simmba.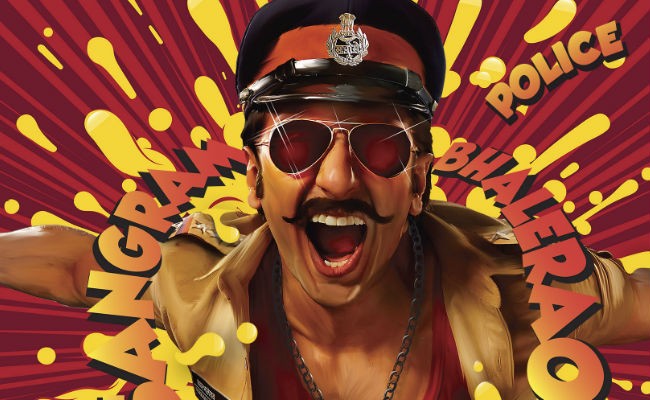 While the first half is being called humorous, the second half is intense. However, there are many others also, who found the film dull and average.
All in all, Simmba is being highly appreciated on social media. Average audience rating stands at 3.5/5. Check some of the audience review of the movie here:
@SimmbaTheFilm #SimmbaReview#Simmba
A total #RohitShetty film as expected
Only @RanveerOfficial can perform this kind@SonuSood @ranaashutosh10 much needed in this movie#SaraAliKhan space filler
Loved the entry of #Singham @ajaydevgn
And the cameo of #Suryavanshi @akshaykumar

— Rahul (@Rahul180393) December 28, 2018
#SIMMBA = SUPER HIT #RohitShetty knows it very well what audience expect from him and he has delivered it yet again. And yes @RanveerOfficial is simply SUPERB ! #SaraAliKhan impresses. @SIDDHARTH23OCT is awesome @vaidehiofficial is Impressive. Congrats @karanjohar 3.5* — AAVISHKAR (@aavishhkar) December 28, 2018
O M G

You've arrived @RanveerOfficial... TRULY!!!

The cheers and whistles at your entry (including mine) testament to that! The bloody kameena has become this charming kameena ufff we've come a long way!

The throne awaits! #Simmba

— Rujooz (@Rujooz) December 28, 2018
Surprisingly #simmba is good Drama Emotional little action and mix of comedy. Ranveer overacts in comedy but in emotional and action scenes he nailed it. Entry of Sara gets so much (more than ranveer's)cheers I'm so glad right now. And singham entry was — Endless (@MeEndleSS) December 28, 2018
@AChowksey: #Simmba is one of the best cop / revenge drama seen in Hindi cinema Rohit Midas touch shetty yet again delivers a film which is entertaining, engaging and keeps the audience glued to its seats. This universally appealing film will challenge all records and break many. @RanveerOfficial as Simmba is bound to capture the imagination of the mass audience. Gap between @RanveerOfficial and his contemporaries will become much more wider. Congratulations to team @RSPicturez @karanjohar @apoorvamehta18
@iFaridoon: Interval of #Simmba ... Humour hai, Style Hai, Romance bhi hai and then solid honest emotion bhi hai. Ranveer Singh is an amazing confluence of Class and Mass. Rohit Shetty ne keh diya ki picture achchi hai matlab achchi hai. Totally gripping so far ..
@ParadoxLady24: Just watched #Simmba & @RanveerOfficial, you were meant to play Simmba! Only you could make this OTP character shine in a classy & massy way. #RanveerSingh and #RohitShetty were a match made in 'masala movies' heaven. Paisa vasool & whistle-worthy dialogues were all love. ❤
@taran_adarsh: #OneWordReview... #Simmba: WINNER. Rating: ⭐️⭐️⭐️⭐️ A solid, well-packaged entertainer with a powerful message... Rohit Shetty gets it right yet again... And so does Ranveer, who is outstanding... Whistles, claps, laughter assured... Expect a STORM at the BO... #SimmbaReview
@PrincePrithvi: #Simmba ~ Powerful & Dynamic. Rohit Shetty once again proves that he can make better than the original. @RanveerOfficial aces the role. @ajaydevgn steals the show & @akshaykumar is in riot mode before the end-credit scene. A Total Paisa Vasool BLOCKBUSTER. (4☆/5)
@rohitjswl01: #SIMMBA 1st Half ends on a Terrific Emotional Point.... @RanveerOfficial has done full justice to @tarak9999 Role...1st Half overall BRILLIANT...Perfect Blend of Comedy, Romance & Emotion.... #SIMMBA will prove out to be a Success LEFT - RIGHT & CENTER What Mltiplx or Single Scrn, this one does justice to every patron who purchases tickt with Hope of watching a Good film #SIMMBA has Action, Comedy, Romance & most Important EMOTIONS S*U*P*E*R*H*I*T 4*/5 #SimmbaReview
@MehraAmod: Rohit Shetty does it again.. He gives Ranveer his career's biggest BLOCKBUSTER #Simmba.. What a lethal combination these two are.. I you really love commercial cinema then see it only in single screen.. Guaranteed seeti pe seeti every five minutes.. 4.5 stars
@glamsham: #Simmba is a mind blowing entertainer of the year. @RanveerOfficial excels in this massy entertainer full of clap worthy dialogues, action moments wrapped in a relevant message @iamrohitshetty proves that he is the director with Midas touch. @karanjohar
@Nilzrav: In all, with heart-pounding BGM & GALACTIC presence of Ajay Devgn, #Simmba gives you comedy, action, drama in Ranveer+Rohit style, which means PURE Family Entertainment Rating: 4/5 (JUST ENJOYY!!) Can't wait for the next one in this 'TRIO' #SimmbaReview #Dubai
@RahulVerma4860: #Simmba is carrying very good reports from Dubai premiere
@Nitin Tej Ahuja: #Simmba...full-on paisa-vasool entertainer #RohitShetty style. @RanveerOfficial owns his massy character with an infectious energy...a topsy-turvy year at the box office ends on a high, seeti-baaaye note!
@SAMTHEBESTEST: Interval ! #Simmba has set the platform for roaring 2nd half but it took so much time, too much lengthy. It has some Hilarious dialogues (Moon pe pani wala), Ranveer is quircky but half the screenspace is spent in Overacting (Writing Mistake). 3 Hit Songs are gone, Overall Decent.
@ManishaManya: #Simmba what a way to end the year!! With a BANG!! seetis...taalis...@RanveerOfficial we all need a Sangram Bhaleroa for sure!!!!
@sidhuwrites: #Simmba: Rohit Shetty knows how to get the audience hooting through both dialogues and heroisms. Will be a lot more with a packed audience than on a small screen. And yes, can't wait for the Singham-Simmba crossover as a full movie, there's also a big surprise right at the end! Quite a good entertainer. Has an okayish first half with Ranveer's comics being overdone, but the second half gets things right with some well-packaged mass masala. The last 40 minutes - the biggest strength!
@UrviParikh: WHATTT A LETHAL COMBO! @RanveerOfficial #RohitShetty @karanjohar! #SIMMBA is a BLOCKBUSTER! Full review coming soon! And what a pleasant surprise for @akshaykumar fans! Gear up for #Sooryavanshi