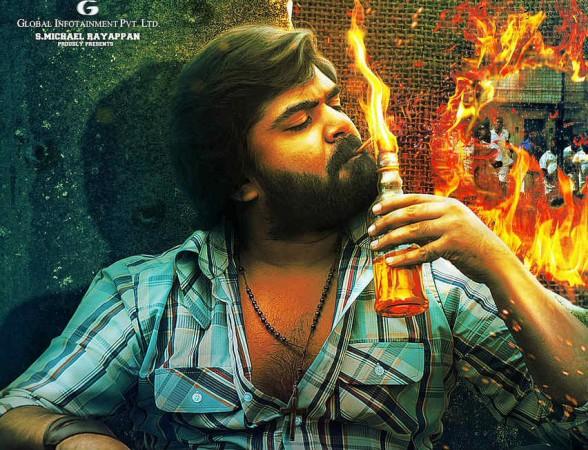 Simbu has extended his support to Vijay's Sarkar, which has landed in trouble over its first look poster in which the actor is seen smoking. The actor has also announced that he is ready for a debate with politician Anbumani Ramadoss over the issue.
In a video released on social media, Simbu says, "Many issues are arising about the content in films and about smoking scene in particular of late. Anbumani uncle has expressed his strong disapproval towards the smoking scene in Sarkar first look. I would not like to talk about it now and create unnecessary controversy."
"So, I thought why not discuss about it with Anbumani uncle when he himself has said that he was ready for the debate. I would like to represent the cinema fraternity and willing to speak about the issue in front of public which I feel is the right way to do it," he added.
Simbu ended on the note that he will be present on the date, time and venue suggested by Anbumani Ramadoss for the debate, while ending on the note, "cinema should left out as cinema."
Ramadoss has also slammed Vijay for "promoting" smoking in the first look poster of his upcoming movie. "You'll look more stylish without that cigarette. #SmokingKills #SmokingCausesCancer [sic]," Anbumani Ramadoss tweeted. He added, "Shame on Actor Vijay for promoting Smoking in this first look of his next movie. #ActResponsibly #DoNotPromoteSmoking [sic]."
The Tamil Nadu People's Forum for Tobacco Control and tobacco control activists have objected to the first look. In fact, the Tamil Nadu Health Department has also issued notices to Vijay, AR Murugadoss and Sun Pictures asking them to remove the posters in which the actor will be seen smoking.