Controversy's favourite child Simbu might have never imagined a song created for fun would land him in such a horrible situation where he has to abscond for the fear of being arrested.
The cops have intensified their search for Simbu following the beep song controversy, and have alerted all major airports to prevent him from leaving the country.
The police have also formed five special squads to nab the actor, who has been missing for the past few days, and sent teams to other states in search of the actor, who is also known as STR.
Reports say if Simbu gets caught there is a possibility of he being put behind bars till courts reopen on 4 January after the Christmas-New year recess. Hence, the actor has decided to stay underground.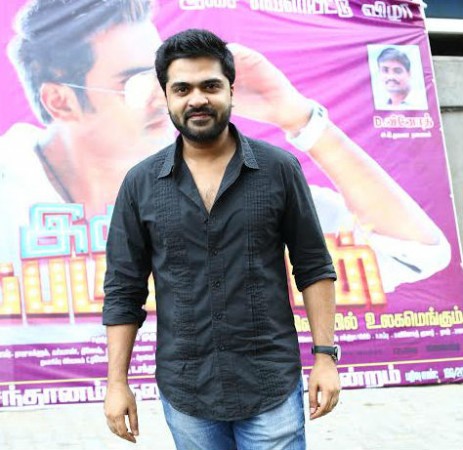 In the meantime, the cops have tried to trace Simbu through his mobile phone but it has been kept switched off since Tuesday, 22 December. Their attempt to zero in on his location through the last few calls has not yielded any positive result so far.
On the other jand, Anirudh Ravichander has not returned from Toronto yet. He had left the nation just before the controversy broke, and the cops are eagerly awaiting his arrival.
What's the Controversy all about?
Simbu and Anirudh Ravichander are in huge trouble over the "beep" song. It is a controversial number that apparently projects women in bad taste. The cuss words in the lyrics have drawn huge criticism, and two separate cases have been filed against the soing's makers under various sections of the IPC, Indecent Representation of Women Act and the IT Act for uploading offensive material.
It was a private song, limited among friends, and composed two years ago. But it was leaked by some miscreants, putting the duo in trouble.