The year 2015 has been a bad year for actor Simbu. Be it his personal life or his career, there appeared to be only low points; and the beep song controversy only increased his troubles.
The year for Simbu kickstarted with the announcement of his break-up with Hansika Motwani. But, he saw a positive aspect even after the separation as it gave him time to concentrate on his career. Everybody hoped that STR was returning to his form and finally he was ready with "Vaalu", which begun in 2012.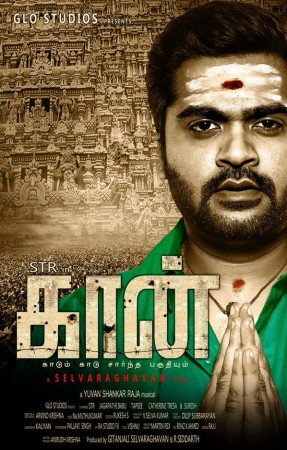 Even as Simbu prepared for his first release in three years, "Vaalu" got embroiled in financial troubles and the release was postponed at the last-minute not just once but a few times. After a lot of struggle, his father T Rajender released the movie but unfortunately the movie failed to impress the audience.
Despite having good hype, "Vaalu" could not perform well post-first weekend due to the negative talks. Nonetheless, it appeared like his demand in the market has not gone down as he had some big projects in his kitty.
However, there were questions over Simbu's commitments and it did not help him in any way. Rumours started doing the rounds that the actor lacked discipline and this had become a big hurdle for him. So, many filmmakers were not happy with him and those interested changed their minds.
Some films slipped from his hands for the same reason, says the buzz. But, Gautham Menon's good words boosted his confidence after the filmmaker said that STR has a huge potential and can become big if he takes his work bit seriously.
Keeping all the issues aside, Simbu decided to work relentlessly without break and desired to keep himself busy in the coming months. Shockingly, the two-year-old beep song leaked on internet and has put him in trouble to an extent where he is forced to go underground.
The investigating officers have alerted all the major airports to prevent him from leaving the country. His anticipatory bail plea comes up for hearing on 4 January and he hopes that he gets some relief from the court to begin the New Year on a positive note.