Amid the Sikkim standoff that refuses to die down, more and more people seem to be speaking up in favour of India. After vice president of the European Parliament Ryszard Czarnecki called China out on the border standoff, a former US diplomat has said that China must understand that India is "a force to be reckoned with."
Explaining that China's stand in the Indo-China border dispute in Sikkim has miffed quite a few neighbours, former Indian-American assistant secretary of state for South and Central Asia, Nisha Desai Biswal told PTI: "China, I think, needs to acknowledge the fact that there is growing strategic and security capability across Asia, and certainly India is a force to be reckoned with."
Biswal also said that China has sent assertive signals to prove itself as the dominant power in the Asia-Pacific region, but it needs to know that other "countries are unsettled by its behavior and by its unilateral actions." "China has more to gain through diplomacy and dialogue than it does through these kinds of actions, which create a great deal of unease and uncertainty," she added.
Biswal also noted that more nations in the region are now stepping forward to express their interests and issues and this is the perfect time for India as well as China – both very capable nations – to address and solve the tensions and differences over borders and territories.
"China is a very mature and calibrated power. It's not a rogue actor, in any sense of the word. And certainly I think that the Indian side has also acted with a great deal of resolve and a great deal of restraint," she said.
"While there are tensions afoot, I do believe that both countries have it within themselves to resolve those tensions, to diffuse those tensions. It is in the interest of both countries, in their security interest and in their economic interest, to manage these tensions and to ensure that there are avenues for peaceful and amicable resolution."
Biswal also appreciated India's willingness to sort out the issues through dialogue and negotiation and hopes that China would do the same. She explained that the US too would ensure that borders and international rules are respected and said: "Certainly, I think that the US, by standing firm on its commitment towards the rules-based international order and the importance of dialogue and dispute resolution, can signal its own strong preference for these kinds of mechanisms to de-escalate and to resolve differences."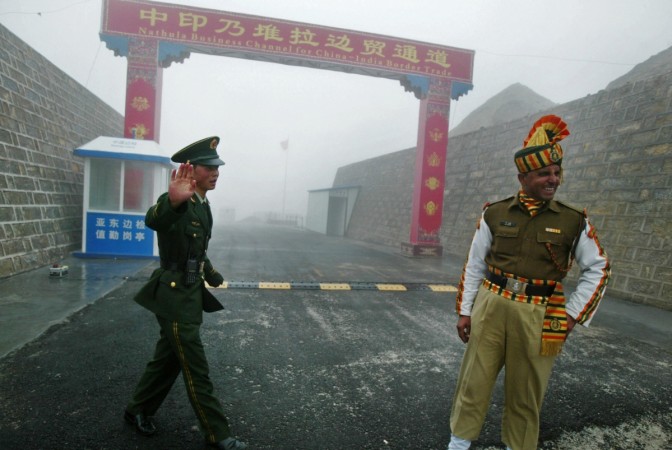 Just a few days ago, Czarnecki had said that China was caught off guard by India's strong response to the Doklam issue. In an article he wrote for EP Today, he said that China has been assuring the world that its "peaceful rise" did not create issues for other countries and in fact rooted for a peaceful atmosphere, but that is not the truth.
"In recent years and especially after Xi Jinping's succession as the country's President, one has been witnessing change in China's foreign policy and an infringement of internationally accepted norms," he wrote.
Czarnecki also said that the Doklam issue, which has been going on for the last few weeks, was bound to get Bhutan's attention as China was constructing the road in an area that Bhutan claimed as its own. However, it came as a surprise to Beijing when New Delhi decided to speak up in Bhutan's defence.
He concluded that China may be growing economically and military wise in a big way, but along with it the country also needs to respect "international rules" to co-exist with other nations.