While China and the Chinese media have maintained an aggressive stand when it comes to the Indo-China border dispute in Sikkim, asking Indian troops to withdraw time and again, vice president of the European Parliament Ryszard Czarnecki believes that China was caught off guard by India's strong response to the Doklam issue.
In an article Czarnecki wrote for EP Today, he said that China has been assuring the world that its "peaceful rise" did not create issues for other countries and in fact rooted for a peaceful atmosphere, but that is not the truth. "In recent years and especially after Xi Jinping's succession as the country's President, one has been witnessing change in China's foreign policy and an infringement of internationally accepted norms," he wrote.
Czarnecki also said that the Doklam issue, which has been going on for the last few weeks, was bound to get Bhutan's attention as China was constructing the road in an area that Bhutan claimed as its own. However, it came as a surprise to Beijing when New Delhi decided to speak up in Bhutan's defence.
"Bhutan's objection to construction activities by China in the disputed Doklam area, conveyed through diplomatic channels, was possibly expected by China. However, what China may not have foreseen was India stepping in to defend Bhutan's territorial sovereignty," Czarnecki noted.
"Since 1988, there had been creeping encroachments by China into Bhutanese territory, and this success may have further emboldened the Chinese to undertake bigger gambles."
The vice president of the European Parliament also said that China's road construction in Doklam plateau can be seen as a move to "unilaterally change the ground situation in areas that are disputed."
He also spoke about how China has been doing this for a while and one of the best examples is its attempt to change the situation in the South China Sea.
"By conveniently ignoring the maritime territorial claims of Malaysia, Vietnam, Brunei and the Philippines in the region, in 2016 China went ahead and altered the ground situation by building artificial islands from rock formations in the Spratlys, expanding its strategic outreach in the area," Czarnecki added.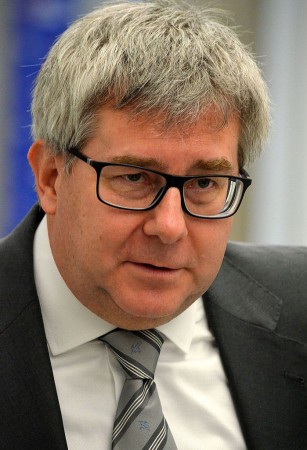 He concluded that China may be growing economically and military wise in a big way, but along with it the country also needs to respect "international rules" so co-exist with other nations.
Meanwhile, the standoff at the Indo-China border refuses to die down and the Chinese media has been invoking the 1962 India-China war for a while now. While the Global Times has been calling India "arrogant" and has blamed the army for provoking China, People's Daily even dug out an editorial published a week before the conflict. Additionally, another website has reportedly published a few images from the time calling it "rare."