Beijing on Monday warned India to not "harbour any realistic illusions" about the former's ability to defend its territory, amid the ongoing standoff between Indian and Chinese troops in the Doka La region along the Sikkim border.
Colonel Wu Qian, spokesperson of China's Defence Ministry, warned India to not "push your luck" by underestimating China's resolve to safeguard what it calls its sovereign territory. Qian also urged India to take "practical steps" and meet China halfway in safeguarding the border.
Also Read: Sikkim standoff: Be prepared for 'all-out confrontation', warns Chinese media; is China preparing for war with India?
"The willingness and resolve of China to defend its sovereignty is indomitable and we will safeguard our sovereignty whatever the cost... China's determination and resolve to safeguard national security and sovereignty is unshakable," Qian said at a press conference on Monday to mark the forthcoming 90th anniversary of the founding of the People's Liberation Army (PLA).
"The crossing of the mutually recognised international border by India is a serious violation of China's territory and runs against international law," he added.
Colonel Qian reiterated China's demand that Indian troops pull back from the Doklam region for talks between both countries to take place. He also urged India to take strong measures to correct "its errors and put an end to its provocative acts" to maintain peace in border areas.
"Here is a wish to remind India, do not push your luck and cling to any fantasies. The 90-year history of the PLA has proved but one thing- that our military means to secure our country's sovereignty and territorial integrity has strengthened and our determination has never wavered. It is easier to shake a mountain than to shake the PLA," Qian said.
'Withdraw troops, be captured or be killed'
Liu Youfa, former Chinese consulate general in Mumbai, recently said that Indian troops deployed in the Doklam region in Sikkim could either withdraw troops voluntarily, be captured or be killed, Hindustan Times reported.
"According to what I understand of international law, when people in uniform get across the border to move into the territory of the other side, they naturally become enemies who will have to face three consequences: First, they can go out voluntarily, or they may be captured or when the border dispute should escalate, they may be killed," Youfa told CGTN, the English channel of national broadcaster CCTV.
While speaking at a program on the standoff, Youfa said that China has been "patient" over the conflict so far.
"I think the Chinese side is standing there waiting for the Indian side to make the sensitive choice" and pull out of the region. The Chinese side has so far given so much time for the Indian side, for our Indian friends to take sensitive measures," Youfa said.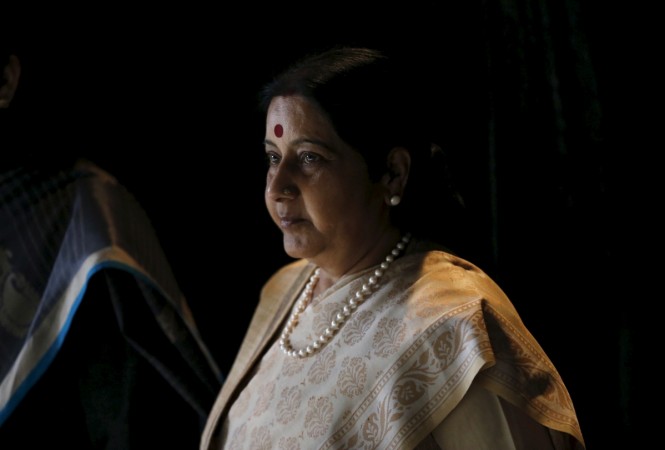 Last Thursday, India's Minister of External Affairs Sushma Swaraj had said that it was only "fair" for both countries to withdraw troops from the conflicted region so that talks could take place. She had also said that if China unilaterally changed the status quo of the India-China-Bhutan tri-junction, then it would pose a challenge for India's security.
However, Youfa brushed aside India's security concerns saying: "Indian forces have stepped across the border with no warning. We have a saying: You have stepped into my front yard and when I ask you to move, you say you got to give me something to pull out. Is that logical?"
India and China have been involved in a dispute in the Doklam region along the Sikkim border for over a month now. It started after China accused India of violating border agreement saying that Indian troops had allegedly entered the Doklam region and stopped the Chinese troops from constructing a road.
India responded by saying that the border dispute is yet to be resolved and that China should "desist from changing the status quo."
Meanwhile, India has accused China of building roads on the India-China-Bhutan tri-junction and its People's Liberation Army (PLA) of intruding into Indian territory in Sikkim and destroying bunkers, while China has claimed India is provoking them and the issue can be resolved only if India withdraws its troops.
The issue is likely to be discussed when India's National Security Adviser Ajit Doval visits Beijing on July 27-28 India's special representative for border talks to attend a security forum under BRICS.