Fresh trouble seems to be in store for the Congress in general and party vice-president Rahul Gandhi in particular, with news of he meeting Chinese Ambassador to India Luo Zhaohui on Saturday, July 8.
Their meeting assumes significance given that it comes in the backdrop of the ongoing India-China standoff in Sikkim.
What may make matters worse for the Gandhi scion is the fact that the Chinese Embassy even put out a press release about the meeting, claiming they "exchanged views on the current Sino-Indian relations."
The Chinese Embassy may have since then deleted the tweet, but screenshots of it are still circulating on social media.
Denial, then confirmation
The Congress initially denied that Rahul had met the Chinese ambassador. However, Congress spokerperson Randeep Singh Surjewala confirmed to news agency ANI later in the day that the meeting had indeed taken place.
"Various ambassadors and envoys keep meeting the Congress president and the vice-president from time to time on a courtesy basis, particularly those of G5 nations and also of the neighbouring countries -- be it the Chinese ambassador, or the Bhutanese ambassador or the former national security advisor Shiv Shankar Menon," he said.
Surjewala added: "Rahul Gandhi met all of them. So, nobody should try to sensationalise such normal courtesy calls or term them as events, like the sources from the Ministry of External Affairs (MEA) are trying to do. Rahul Gandhi and other Opposition leaders are fully aware of or national interests and other concerns about the grave situation on the Indo-Chinese Border and Bhutan, including Sikkim."
Conspiracy brewing?
The act of Rahul Gandhi meeting the Chinese ambassador is being seen by many on social media as highly inappropriate, if not a total act of betrayal.
India and China formally agreed to cooperate on several matters when their leaders met at the recently-concluded G20 summit.
However, China has constantly tried to undermine India, the most recent examples being constant blocking of India's attempts to get into the Nuclear Suppliers' Group, attempts to capture parts of Arunachal Pradesh and claim it as its own, and even threatening to support the "independence" of Sikkim.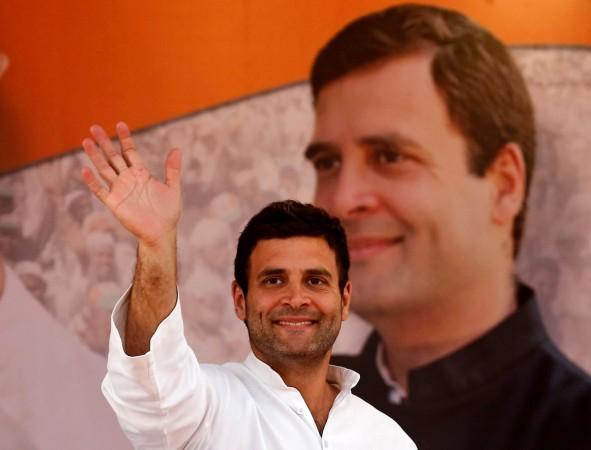 Under these circumstances, Rahul Gandhi — who is struggling to make his mark as a leader of not only the Congress but also the Opposition as a whole — meeting the Chinese ambassador is highly significant.
Sikkim standoff discussed?
The big question now is: Was the Sikkim standoff discussed? The Congress had initially denied the meeting itself. It did not confirm the discussion even when confirming that Rahul Gandhi had indeed met the Chinese Ambassador.
However, the official website of the Chinese Embassy did indeed have one such entry, which said: "On July 8, Ambassador Luo Zhaohui met with Rahul Gandhi, vice-charman of the Congress party, and exchanged views on the current Sino-Indian relations."
Here is the screenshot:

Several people have since taken to Twitter and question Rahul Gandhi's intentions.
Sirji y did u met Chinese ambassador.whats cooking.r u ppl planning some anti India activity.

— randeep (@randeep18) July 10, 2017
What did you discuss with Chinese ambassador on 8th July? Did you ask for help in dislodging the NDA GOVT?

— Shreekant Shetty (@Sh07509514) July 10, 2017