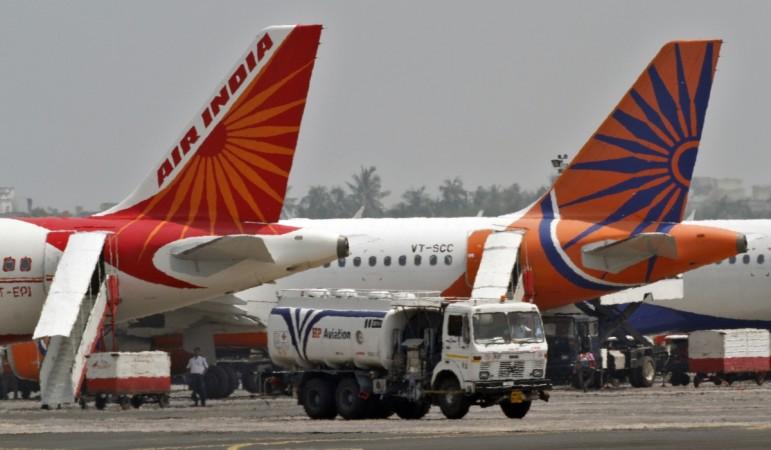 Debt-laden Indian airlines may have something to cheer as the government is muting the idea of opening up the external commercial borrowing (ECB) route for them to raise working capital. The idea is to allow the airlines to get the loans from the foreign lenders. The Business Standard reported that the ministry of civil aviation has asked the finance ministry to allow foreign funds in the airline sector.
A senior Aviation Ministry official told Business Standard, "Airlines, in their correspondence with the government, have requested that since aviation has become a primary mode of transport and an essential part of the infrastructure, they should be given benefits such as access to ECB for working capital. We have written to the finance ministry asking for it."
The ministry has sought for a cap of $500 million (Rs 34.5 billion) for a single company and $1 billion (Rs 69 billion) for the entire aviation sector. The aviation ministry said that some private players such as Jet Airways and IndiGo had requested for a higher cap.
ECBs are loans from a foreign commercial bank or any other financial institutions raised by an Indian corporate entity. The loan acquired through this route is then used for commercial purpose such as working capital.
Interestingly, the quantum of such loans from external sources has soared up over the past few decades. In 2014, its value reached at the highest point of Rs 2,000 billion, RBI data showed.
The development is coming at a time when the airline sector is incurring losses due to the increase in crude oil prices. Jet Airways, in fact, is thinking of laying off more than 500 employees after the idea of pay cuts did not go well among its workers. Jet Airways has been incurring huge losses over the years. Air India, on the other hand, is also facing a similar cash crunch although it is being constantly bailed out by the government.
The sector is unable to increase the ticket price despite an uptick in input cost. In the current financial year, the industry is expected to register a loss of Rs 36 billion, according to a forecast by the credit rating firm ICRA