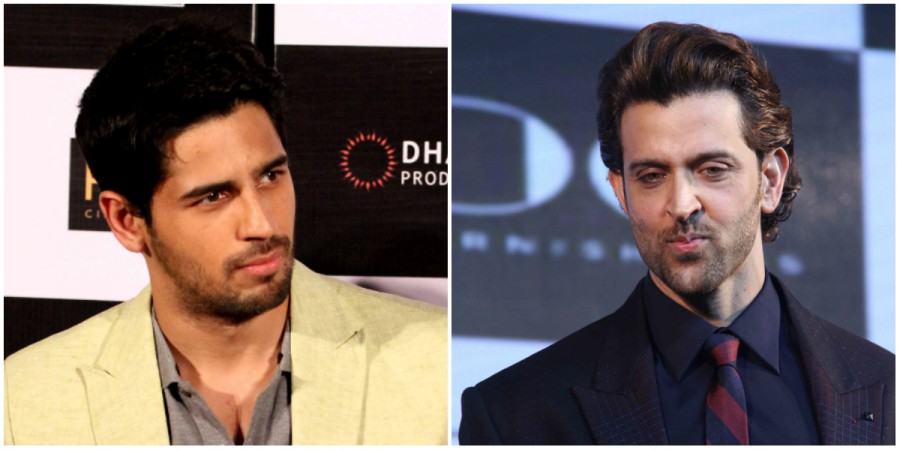 It looks like Karan Johar's period drama on partition "Kalank" can finally go on floors now. Karan's dream project has finally got its two male lead, according to Spotboye.
Earlier, Hrithik Roshan was reportedly roped in to play one the lead roles, but the actor opted out. Reports suggested that Hrithik was interested in working on another period drama after "Mohenjo Daro," which is the reason why the actor opted out of Karan's film.
However, Karan has now approached Sidharth Malhotra and he is likely to give his nod to Karan's dream project, Spotboye reported.
When Hrithik was roped in for the project there were reports that Ranveer Singh will be playing the second lead role. However, the latest Spotboye report suggests that Arjun Kapoor will now be playing the second lead.
If reports of Hrithik walking out of Karan's film is true, then this is for the second time the actor has left a Dharma project. Earlier, Hrithik was roped in to play the lead role in "Shuddhi," but he issued a statement saying that he is not a part of the film.
On the other hand, this will be the second time Sidharth will step into Hrithik's shoes. Sidharth replaced Hrithik in the sequel to 2014's release "Bang Bang" and now in "Kalank." However, nothing has been officially confirmed by Karan or Sidharth.
Meanwhile, "Kalank" is a love story against the backdrop of partition. The project is close to Karan, as his father Yash Johar researched for the story.
"It's my story researched by my father as he grew up in Lahore. Dad was very attached to what had happened during partition. I could not make it earlier and kept fighting it because it reminded me of my father. But now, I want to make it for him. I remember when he heard it he was so excited. It's a sweeping saga and I feel it's the best story I have thought of ever. I have cast in my head and I can only tell you that it will be a star-studded film," Karan told the Times of India.