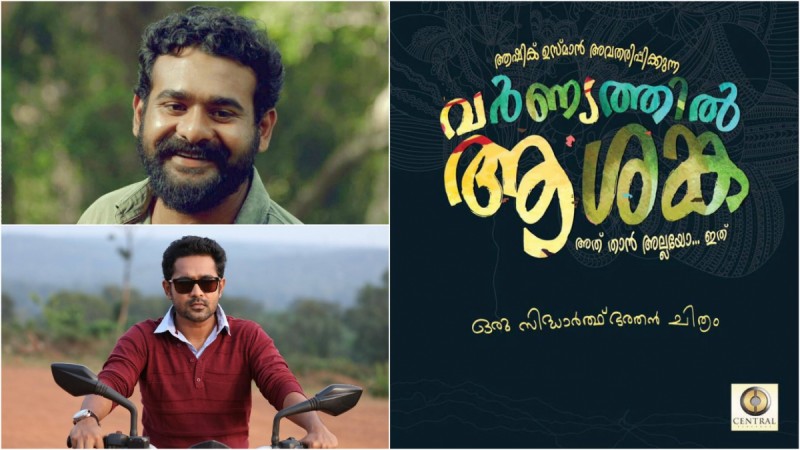 Malayalam actor Sidharth Bharathan, son of the late director Bharathan and actress KPAC Lalitha, is all set to make his comeback to Mollywood after a gap of almost 17 months. The young actor, who rose to fame with his debut movie Nammal in 2002, is back on his feet following a period of recuperation after he met with a major accident in September 2015 near Thaikoodam in Vytilla, Kochi.
Read Chandrettan Evideya Review
The director of Nidra and Chandrettan Evideya, said he will next helm a movie with Asif Ali in the lead role. "friends, announcing my next directorial for #ashiqusman productions with #asifali, #surajvenjaramoodu, #chembanvinodjose, #shinetomchacko and #sharafudheen...more updates would follow soon [sic]," the filmmaker posted on his Facebook page.
The movie, which has been titled Varnyathil Ashanka, also stars Suraj Venjaramoodu, Chemban Vinod Jose, Shine Tom Chacko and Sharafudheen in pivotal roles. It is being bankrolled by Ashiq Usman under his home production banner, and is expected to be a comedy entertainer.
Shine Tom: Next #sidhu #asif #chemban #suraj #sarafudheen :) coming with a bang wait n see ;)
Ashiq Usman: Friends announcing our next production☺️Rolling from April☺️Need all your support and prayers☺️
Sidharth's previous directorial venture Chandrettan Evideya, starring Dileep, Anusree and Namitha Pramod in the lead role, received a good response from the audience. The expectations are already running high for the upcoming movie. In October 2015, there were reports that the young actor will script a movie for Mohanlal.
Check out the title poster of Varnyathil Ashanka here: