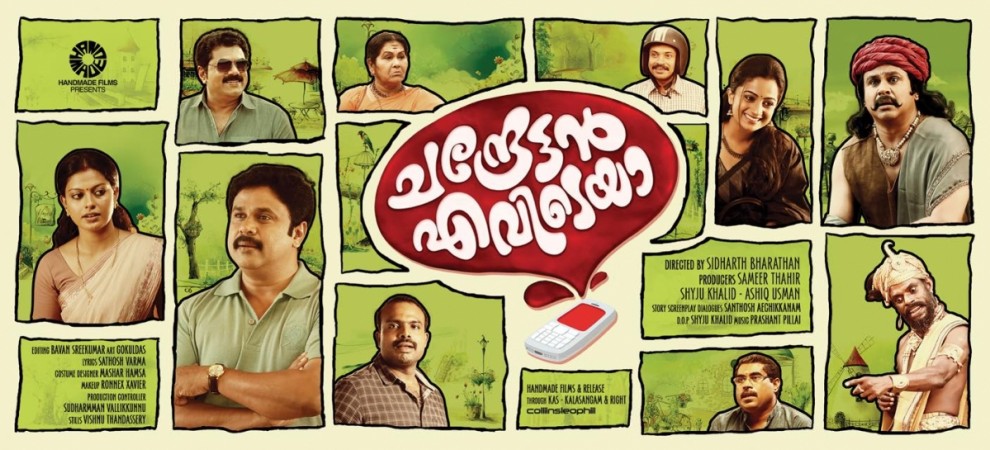 IB Times, India Rating: 3
Director Siddharth Bharathan has taken a complete U-turn from his first movie "Nidhra" and has come up with "Chandrettan Evideya", which is a decent, light hearted family entertainer. The movie, which was released on 1 May is packed well with comedy and satirical elements. At the same time, it is a relief from all of Dileep's movies, which the audience had watched in recent times.
The story of "Chandrettan Evideya" revolves around Chandramohan (Dileep), who is a government servant and also an ardent classical dance follower, and his wife Sushama (Anushree). Chandramohan is well known among art followers as a good critic of classical dance. His reviews are often published in leading magazines. Considering his close association with beautiful dancers, his wife Sushama keeps close tabs on him by making phone calls every now and then.
One fine day, they decide to go for a trip to Thanjavur where they meet an astrologer who tells them certain aspects of Chandramohan's previous life, which forms the crux of the story.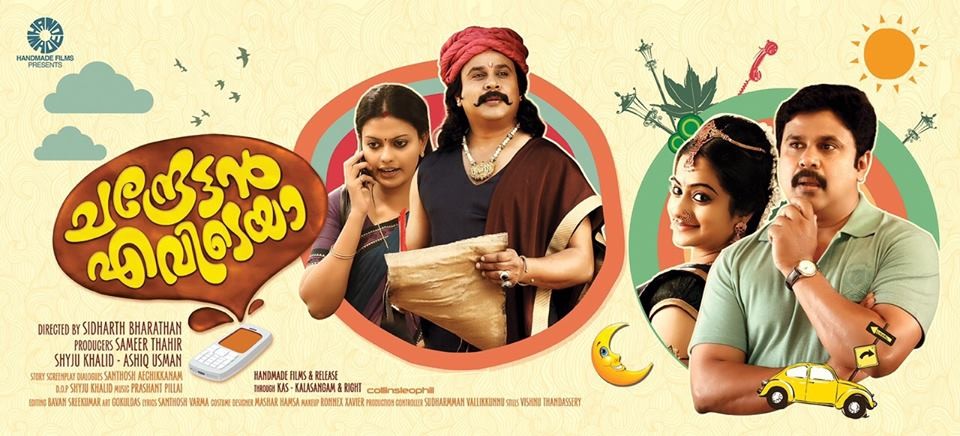 One thing that is obvious throughout the film is that director Siddharth and script writer Santhosh Echikkanam were careful not to make the film overly dramatic. The movie is narrated in a simplistic manner, which will please you. The element of comedy is offered to audience at the right times and in right dose.
However, in an attempt make the story simpler, the makers fail to establish the depth of the main conflict of the film. This makes the basic story line look feeble though the director has managed to cover-up the flaws with his impressive narrative style.
The major highlight of the film is definitely the performance of the actors. Dileep looks convincing enough as a middle class husband and his dialogue delivery is neat enough to impress.
Meanwhile, Anushree's performance was a step further from rest of the star cast. The actress portrays her role with such ease that it seems like her second skin. Her top notch performance assures that Malayalam cinema has gotten a gifted natural actress after a long time.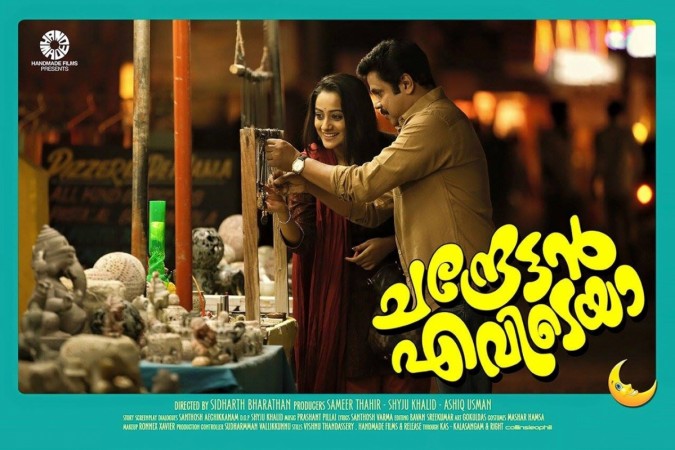 At the same time, Namitha Pramod looks stunningly beautiful and the young actress nails her role quite gracefully.
Another noticeable performance was by Soubin Shahir, whose one liners will leave you in splits.
Other actors of the movie, which includes Mukhesh, Suraj Venjaramoodu, KPAC Lalitha and Chemban Vinod, have done exceptionally well to make this flick a pleasing one.
Coming to the technicalities, cinematography by Shyju Khalidl and editing by Baven Sreekumar are decent enough. Prasanth Pillai's songs and back ground score's maintains the tempo of the film.
Over all, "Chandretten Evideya" is a film worth a watch and you can definitely hit theatres to have good time with you family.