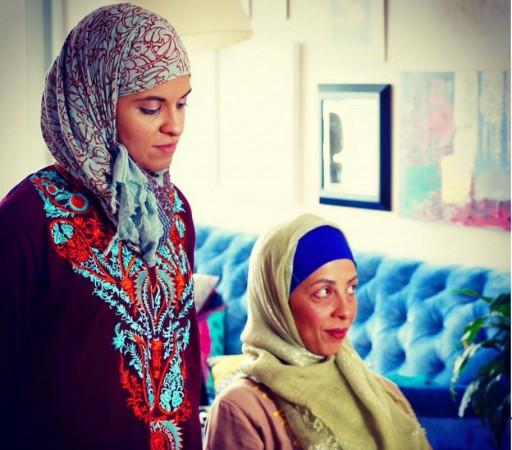 After the prestigious win at the Gotham Independent Film Awards in November 2015, "Shugs & Fats" is conquering new grounds with the Tribeca Film Festival 2016. As part of the third edition of Tribeca N.O.W., Radhika Vaz's popular web series will be screened Thursday, April 14, for the public at the Regal Cinemas Battery Park Stadium 11.
The "Unladylike" author says it is a dream-come-true for her and comedy partner Nadia Manzoor to be invited to the film fest, which she says is a "Mecca for online and experiential storytelling in recent years."
"I am so excited to be a part of what is a New York City institution. Its an honour and a wonderful opportunity plus validation of all the hard work," Vaz told International Business Times, India.
The indie film festival, started by Robert De Niro, Jane Rosenthal, and Craig Hatkoff in 2001, will see Hollywood and comedy greats like Tina Fey, Tom Hanks, Jodie Foster, Idina Menzel, Patti Smith, Francis Ford Coppola, JJ Abrams, Chris Rock, , Rob Delaney, Samantha Bee, Olivia Wilde, Donna Karan and Rosie Perez.
Also Read: Meet first female coach of 'Friday Night Tykes' in 'Steel Country' [Exclusive]
Vaz is definitely excited to meet all of them, and said she would especially like to reach out and touch comedian Ricky Gervais. "...And Chris Rock and Tina Fey and.. This s a long list of people I want to harass," Vaz said.
The one panel Vaz is not planning to miss is the Daring Women's Summit, which will see every daring woman, from Nahnatchka Khan to Olivia Wilde, uniting for an all-day women's summit. The full line-up of Tribeca Talks can be found on its website.
Vaz and Manzoor play two quintessential and comically stereotypical Hijabi women clinging on to their heritage and culture while trying to wade through Westernised modern-day Brooklyn. Their antics and embarrassing endeavours is what makes for a hilarious series.
Two seasons' worth of "Shugs & Fats" is available for streaming on their YouTube channel, and Season 3 will debut at the Tribeca Film Festival. The Tribeca Digital Creators Market will also be launched this year, and should prove beneficial for online and digital creators like Vaz and Manzoor to connect with others.
Visit the website for the full guide of films being screened at the 2016 Tribca Film Festival.