Director RS Prasanna's Shubh Mangal Saavdhan (SMS) featuring Ayushmann Khurrana and Bhumi Pednekar in the lead roles has received mixed reviews from film critics.
Shubh Mangal Saavdhan is a comedy-drama film, which is a remake of Tamil movie Kalyana Samayal Saadham. RS Prasanna had helmed the Tamil film and has adapted it to Hindi with some changes in the script. Hitesh Kewalya has worked on the screenplay of its Bollywood version.
Shubh Mangal Saavdhan revolves around the story of Mudit and Sugandha, who are engineers and engaged to get married. While their families are looking forward to their wedding, Mudit realises that he suffers from an erectile dysfunction. Their wedding is almost sabotaged, when both the families get involved. How Mudit attempts to treat his medical condition forms the crux of the story.
The critics say that Shubh Mangal Saavdhan has an interesting script, which deals with a medical condition. The director has tried his best to convey a message in an engaging and entertaining way, but some preachy and forced scenes bore the audiences here and there.
Ayushmann Khurrana and Bhumi Pednekar have delivered good performances in Shubh Mangal Saavdhan and their chemistry is the highlight. The movie has decent production values and music, picturisation and dialogues are the attractions on the technical front, add the critics.
Here are some critics reviews on Shubh Mangal Saavdhan:
Sukanya Verma of Rediff.com: With its fine zingers and feisty acknowledgement, Shubh Mangal Saavdhan does more for sex, both noun and verb, than any Hindi film can claim to in a long, long time.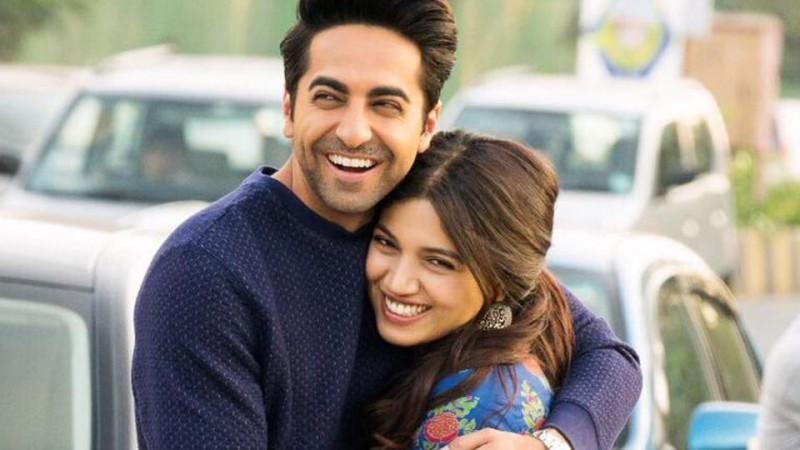 Saibal Chatterjee of Ndtv.com: Shubh Mangal Saavdhan stays strictly within the limits of acceptability in dealing with a thorny theme that could easily have plunged into overt awkwardness. Lightheartedness is the cloak it wears to conceal its uneasy patches. That it succeeds in that endeavour more often than not is a measure of the director's ability.
Shubhra Gupta of Indianexpress.com: Overall this comedy of middle-class-Dilli-manners-and-mores suffers from a sit-com flatness. And when everything is meant to make us laugh, you can quite easily deflect attention from the main premise. A lecture on female empowerment is stuffed in, too.
Umesh Punwani of Koimoi.com: This film is binded along with making you LOL, will make you think. It tackles a subject which everyone has heard of but very few talk about. Go and see how Bollywood is progressing, go and watch how this is 2017 and we're ready to watch anything we want.
Stutee Ghosh of Thequint.com: For a film in which each note has a real ring, the ending seems posy and fake. But for its refreshing take on love, sex and dhoka, Shubh Mangal Saavdhan deserves a must-dekho. It is nothing short of an orgasmic delight.