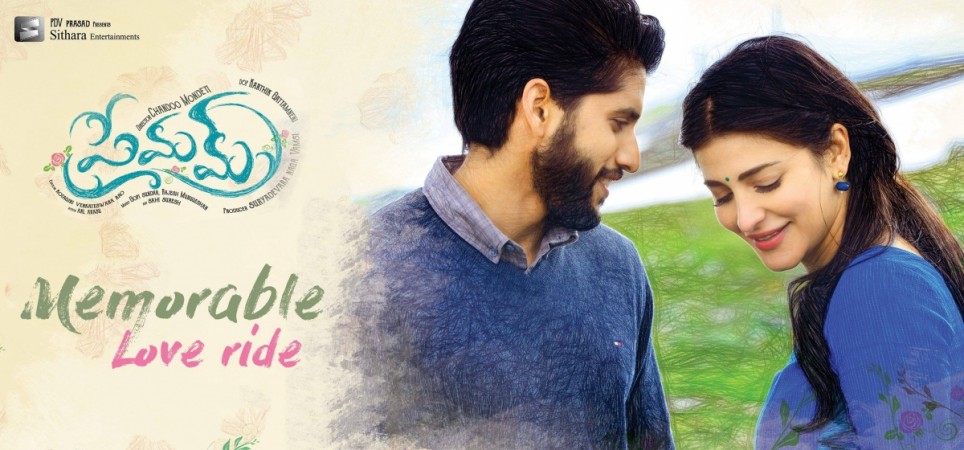 Young star Naga Chaithanya's latest release Premam has been garnering tremendous response from the Telugu audience. However, the film has not gone down well with the Tamil and Malayalam audience, who made the original version of Nivin Pauly-starrer a blockbuster in 2015.
Comparison between the remake version and the original Malayalam blockbuster has paved way for many creative trolls and memes on social media. Ever since the photos of Shruti Haasan, who plays the role of Malar miss, played by Sai Pallavi, were leaked online from the sets of the Telugu movie, social media users have been having a field day making fun of the actress. The frenzy continued even after the makers released the video song Evare on the birthday of Akkineni Nagarjuna. Also read: Premam' fans disappointed with Telugu version of 'Malare'
Shruti and Naga's expression in the romantic song were heavily criticised by the netizens, who had accepted Nivin and Sai wholeheartedly in the Malayalam movie. With this, it looks like the jokes on the remake of the family entertainer are not going to end anytime soon. The movie had a worldwide release on October 7 and a video taken from the theatre showing the dance moves of Shruti to the Rockaankuthu song hit the cyber space the next day, leading to more criticism from the audience.
The netizens have started making fun of Shruti for her "shocking dance moves," which were well performed by Sai in the original version that left the audience in awe. Earlier, reports also had it that the crew members of the Telugu movie were shocked to see Shruti's moves.
"Everybody on the sets couldn't believe what they just saw. A source from the sets revealed that Shruti rehearsed a few days for the dance episode. It's tipped to be her best dance performance and the makers are confident that the audiences are going to love it," reads a report on The Newsminute. Now, netizens have been expressing how "shocked" they are after seeing the dance steps of Shruti, who even ends the break dance with a classical dance step.
Nevertheless, Premam has emerged as the Dasara winner by earning more than Rs 15 crore in less than a week of its release.
Watch the viral video that shows Shruti Haasan's dance here:
Here is the video of Sai Pallavi's dance in the original version of Premam:
Check out social media response, trolls and memes here:
Srinath Vijay
Overall it's directors fault, Doesn't know to choose suitable artist, Couldn't capture better performance, that too in a remake film !
Krishna Dhavale
Is it a parody of malayalam premam?
Shyam Narayan
A friend of mine showed me this. Was planning to donate my eyes to the blind immediately.
Evangeline Christable
I did..I saw.. I fainted ...think I almost lost the will to live-
-
-