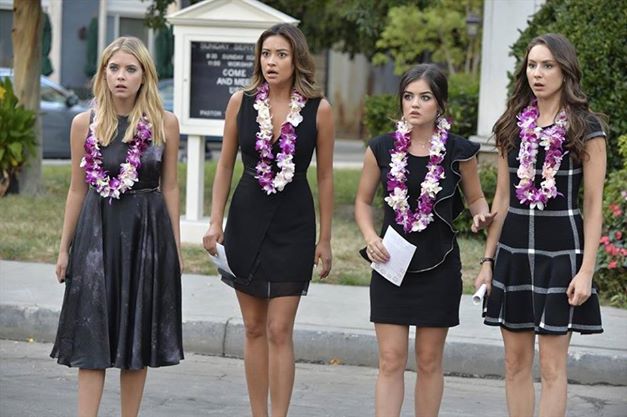 "Pretty Little Liars" is known for killing off characters, and speculations are rife that one more lead character will be killed off as the season progresses.
Bets are on Sasha Pieterse's character of Alison bidding adieu to the show, and showrunner Marlene King recently spoke about the possibility of a character's when she said no one was safe on the teenage drama.
"I heard people are afraid we're going to kill Alison. And nobody's safe in our world," King told E!Online. "Nobody and that's just the cost of living in Rosewood. Nobody is safe."
Fans last saw Alison in jail after she was arrested for Mona's murder, and prison does not seem to be as safe as Alison previously thought. Tuesday's episode saw Alison receiving a message from "A" that read, "Your friends will see you soon." This means, "A" can easily attack her in prison, and possibly succeed in taking Alison's life once and for all.
Alison has been trying to prove her innocence in Mona's murder and as the season progresses the Liars are expected to finally learn the truth about their friend's death. Mona's body is currently missing, but it won't stay that way for long, said executive producer Joseph Doughtery.
"There certainly is a trail that leads to remains. And that will happen in the winter season," he told People, hinting that the person behind the deaths of Mona, Bethany and Mrs. DiLaurentis will be revealed by the next season.
"It's weird because of what's already been done for the winter season and what we plan to do in Season 6, which will come out in June. We want to answer all the questions in a satisfactory way, but we don't want to just kind of shovel answers on you – the way you'd shovel dirt on the dead body. No, we are going to unravel everything, but we're going to do it carefully and as artfully as we can," he added.
"Pretty Little Liars" airs Tuesdays at 8 p.m. ET on ABC Family.