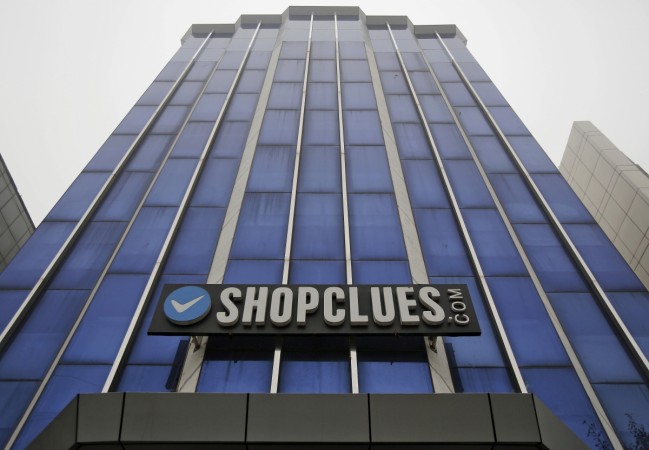 The year 2016 proved to be great for many tech companies and e-commerce giants. Prime Minister Narendra Modi's demonetisation plan combined with Reliance Jio's free data and voice offering made the people of the country swiftly move towards digitisation.
When we talk about e-commerce, Snapdeal, Amazon and Flipkart are the names that strike our minds. But ShopClues has been a strong contender in the race and recently joined the billionaire club in a short span of four years. The site already has more than 100 million monthly visitors and ShopClues has made a name for itself by being a merchant-focused company.
Read: 2016 in Tech: The biggest Tech events that shook the year
International Business Times, India, spoke to ShopClues CEO and co-founder Sanjay Sethi about how demonetisation impacted the e-ecommerce site, and how it plans to lead in 2017. Sethi interestingly revealed that the company is heading towards IPO in 2017 and has big targets in mind.
Below are the edited excerpts from our interview with Sethi:
IBTimes, India: What are your plans for 2017?
Sethi: In the wake of demonetisation, Indian merchants are still bearing the brunt for their digital unpreparedness. Since ShopClues exercises a merchant-first approach, our overarching objective will be to launch multiple initiatives to facilitate maximum digitisation of merchants. This year, we will increase our focus on fashion and lifestyle category to precisely cater to the high consumer demand. Moreover, this year ShopClues will make great inroads into rural geographies of the country. Our goal is also to onboard 1 million merchants before the end of 2017.
IBT: What are your targets for FY2017?
Sethi: We are on the verge of becoming the first profitable Indian e-commerce website and should be able to launch our IPO by the third quarter of FY2017. ShopClues aims to have a GMV of $2 billion by the next calendar year. We will double our merchant base from the present level to 10 lakh in 12-18 months. We are looking at further growing our Lifestyle, Home and Kitchen, and refurbished categories.
IBT: How has FY16 been for you? What was your GMV in FY16?
Sethi: The year was phenomenal for us. We generated substantial traction across the country and received exceptional consumer response. Most importantly, the year also marked the entry of ShopClues into the highly prestigious Unicorn Club. We hired senior talent in the management team and launched multiple merchant-friendly initiatives such as Business Edge, AdZone, etc. and concomitantly increased our retailer base from 2 lakh merchants to 5 lakh merchants.
As per our projection, our GMV for FY2016 stands to be Rs 1.2 billion. We have also moved closer to profitability as an organisation.
IBT: What was the biggest sales and revenue driver for Shopclues in FY16?
Sethi: The biggest driver for sales and revenue this financial year were undeniably our innovative and interactive marketing campaigns. The entire year witnessed back-to-back marketing initiatives that were not only aimed to increase the brand traction, but more necessarily, to develop an emotional connect with consumers and retailers.
Apart from festive campaigns, these included some of the very phenomenal concepts such as #MallNahiMarket campaign, Laat Saab campaign, and the Buttermilk campaign. The marketing endeavours of ShopClues have received recognition at a global level and this year ShopClues also won Gold at APAC Effie Awards 2016. Through these campaigns we have been able to facilitate on-boarding of customer as well as retailers, whereas, multiple tech initiatives improved the overall user experience.
As a direct result, ShopClues ramped up its product offerings across categories and at present has over 50 million listed products on over the platform. Subsequently, this increased the overall sales and with it the revenue inflow of ShopClues.
Additionally, multiple categories on the platform including, Home and Kitchen, Refurbished mobiles, as well as Lifestyle and Fashion, are either profitable or are close to achieve profitability.
IBT: How do you see PM Modi's demonetisation effort and how has it benefitted ShopClues?
Sethi: Demonetisation is, perhaps, the boldest move ever taken post-liberalization. With its aim to counter the menace of black money, the move will not only help in bringing maximum people into the mainstream economy. It will, more essentially, pave the way to decrease the erstwhile digital divide amongst Indian populace and will enable them to tap the benefits of the online.
Though the overall sales of ShopClues have been affected due to decreased COD orders, the tech-driven platform has minimized the demonetisation impact by coming up with innovative consumer as well as retailer-centric campaigns. As its direct result, cashless transactions have gone up to 80 percent on the platform.
IBT: What measures have you taken to help shoppers cope with demonetisation?
Sethi: Post-demonetisation, ShopClues took multiple initiatives to ease the overall situation for retailers as well as shoppers. For shoppers, we launched the 'eCOD initiative', which facilitated electronic transaction for COD deliveries. Whereas, for merchants, we launched the 'Reach: PoS', a payment gateway that benefitted the online and offline merchants alike. The gateway neither required any digital download, nor prior association with ShopClues. It was widely hailed by retailers across the nation.
IBT: Amazon, Flipkart and Snapdeal have dominated e-commerce for the most part of the year. Where do you see ShopClues' strengths lie in disrupting that level of control?
Sethi: The capital efficiency of ShopClues is significantly better than its competitors. This has provided the brand enough leeway to offer significantly lower selling price to its customers. The #MallNahiMarket sale boasted sofa sets below Rs 4,999 and kitchen essentials starting from Rs 69. Also, we have made remarkable progress in the margin profile and today offer unbranded and unstructured products at the best price points.
Further, ShopClues has the biggest seller base in India which has added to its overall GMV as well as diversification of product offerings on the platform. These factors cumulatively enabled ShopClues to bring strong disruptions within the e-commerce space.
IBT: With a strong $1.1 billion valuation, how far is ShopClues from a potential IPO?
Sethi: ShopClues will be IPO ready by third quarter of 2017. However, IPO will largely depend on the then-prevailing market conditions.
IBT: Most e-commerce platforms focus on consumers, but what are your plans to attract merchants?
Sethi: At ShopClues, we believe that quality drives consumers. Luring in customers without having quality onboard hurts the brand value and hence, the long-term vision of a brand. That's why, while ShopClues caters to both equally, the prime focus on the platform remains its merchants, product offerings and quality onboard. This, in turn, is also beneficial for our customers. Our platform has always been merchant-focused, which was our biggest differentiator. We were also the first true managed marketplace, especially with a seller first philosophy.
We've built our technology and have also taken multiple initiatives to enhance merchant experience.