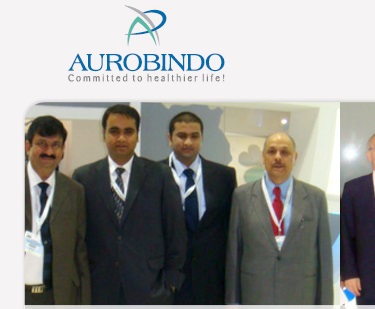 Gun shots shook the early morning calm in Hyderabad's posh Banjara Hills locality on Wednesday, as an unidentified man opened fire at a senior executive of the Aurobindo Pharma company in what was allegedly a kidnapping attempt.
The mysterious incident was muddled by the fact that an AK-47 rifle was found in the back-seat of the executive's car, which is believed to have been left behind by the attacker. However, the attacker reportedly tried to fire with another pistol, and it is not yet clear why he did not use the deadly rifle, and further, if it really belonged to him.
Nityananda Reddy, vice-chairman of Aurobindo Pharma, the fourth biggest pharmaceutical company in India, escaped unhurt following the attack and also reportedly fired back at the attacker with his pistol.
No one else was injured despite there being many morning walkers in the area.
Reddy, 56, was himself on a morning walk and was set to enter his car at about 7 am on Wednesday when the man got into the backseat of the car in an attempt to kidnap him.
"One person tried to kidnap him (Reddy). However, he resisted his attempt. Following this, the person fired in air and also at his car. Three rounds were fired in the process before he fled the scene," said Uday Kumar Reddy, a top police official told NDTV .
While Reddy was saved, he tried to grapple with the attacker even as his brother Prasad Reddy came to his rescue.
The assailant then panicked and escaped, and he reportedly left behind an AK47 rifle in the executive's car along with a bag.
"Suddenly this man came and threatened me with the gun. I tried to catch hold of the weapon and also shouted for help and my brother tried to catch him. The person fired some rounds at my car before fleeing," Reddy told the media.
Following the incident, shares in the Aurobindo Pharma company turned volatile, trading 0.42 per cent lower at Rs 1,137.50 in the BSE at about 9.40 am.
At 10.26 am, it was trading lower by 1.60%.