Fans of Johnny Depp won't be too pleased to know that in the future Pirates of the Caribbean movie, Fantastic Beasts, the Crimes of Grindelwald movie star is not going to reprise his legendary role of Captain Jack Sparrow.
Following the poor performance of Pirates of the Caribbean movie franchise, rumours started to swirl in the past that Disney is planning to reboot the series and with the new film series, Johnny Depp won't be making a cut.
Earlier today, Disney's film production chief, Sean Bailey confirmed these rumours and made it official that Deadpool movie writers Rhett Reese and Paul Wernick were working on a new Pirates movies and the future film will not have Depp in the lead role, reports The Hollywood Reporter.
"We want to bring in a new energy and vitality," Bailey said. "I love the [Pirates] movies, but part of the reason Paul and Rhett are so interesting is that we want to give it a kick in the pants. And that's what I've tasked them with."
As of now, there are a total of five films under the Pirates franchise The Curse of the Black Pearl (2003), Dead Man's Chest (2006), At World's End (2007,) On Stranger Tides (2011), and Dead Men Tell No Tales (2017). The film series received mainly positive reviews from the critics and fans alike and the franchise has grossed over $4.5 billion worldwide.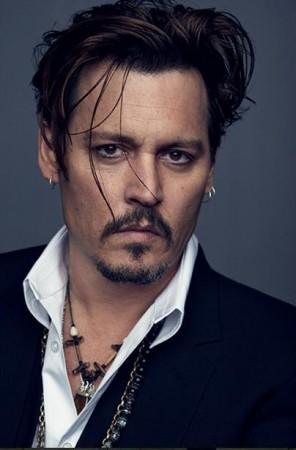 After the release of Pirates of the Caribbean: On Stranger Tides, it was reported that Disney planned to shoot the fifth and sixth movie back-to-back, although it was later revealed that the studio is only focusing on the fifth part. It was later stated by director Joachim Rønning that 2017 release, Dead Men Tell No Tales was only the beginning of the final adventure in the Pirates world, implying that it would not be the last film of the franchise.
Apparently, this is not the first time that reports have surfaced about Johnny Depp not being a part of sixth Pirates movie. Earlier in October, screenwriter Stuart Beattie talked about Johnny Depp and stated that the actor had a great run and added that, "Jack Sparrow will be his legacy. It's the only character he's played five times, it's the character he dresses up in to visit children in hospitals, it's what he'll be remembered for."
As the studio moves ahead with the reboot, Beattie was apparently the first one to confirm that Disney Studios appears to be ditching Johnny Depp.