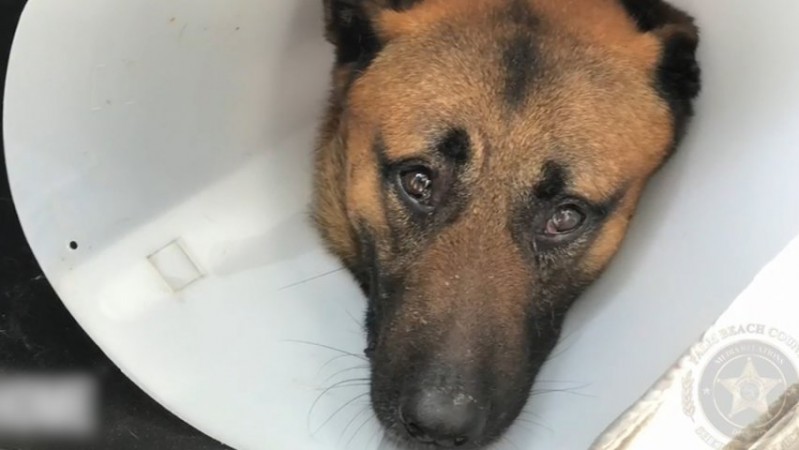 The recent incident of a Delhi taxi driver raping a female puppy is still fresh in our minds and another such incident of canine brutality gets reported. This time a guard of a Mumbai housing complex was reportedly arrested on Friday for sexually assaulting a dog after being caught on a CCTV camera.
The 41-year-old man, Ram Naresh, was spotted taking the canine into a bathroom for three days last week. It came to light after Asmita Deshmukh, a resident and secretary of the housing complex, went through the CCTV footage of a few days.
The residents called police who have booked the accused under section 377 of the Indian Penal Code.
SG Dal, senior police inspector, Chembur police station told Deccan Chronicle: "We arrested the guard on Friday after filing a first information report (FIR) under section 377 of the Indian Penal Code (IPC) for carnal intercourse against the order of nature with any man, woman or animal, after local residents and animal activists filed complaints with us about the issue."
PETA has also approached the agency that employed the man and is seeking action from that agency.
According to Vagabomb, PETA emergency response coordinator Meet Ashar said: "People who are violent often start with animals as victims and then move on to humans. This case should, therefore, worry everyone... PETA calls for anyone found harming animals to be punished to the fullest extent of the law and requests the government to strengthen penalties for abusing animals – for the entire community's safety."
The medical report revealed that the dog is in a state of shock and pain, her vulva appeared to be congested and swollen. The lower half of the body is in pain, her hind legs showed unsteadiness and were trembling. There were also bruises at the lower part of her body.