Here's some bad news for viewers of The Kapil Sharma Show. Sony TV channel has decided to put a break on the comedy show.
However, fans can heave a sigh of relief as the break is temporary and Kapil and his team will soon return to entertain viewers.
The Kapil Sharma Show: Ajay Devgn not angry at Kapil but unlikely to return on show
The decision was taken by the channel owing to Kapil's health issues and shoot cancellations, which has resulted in the channel telecasting old episodes. Not wanting to disappoint its ardent viewers, the channel and Kapil mutually decided to take a short break.
"Kapil has been under the weather for sometime now. Due to which, we have mutually agreed to take a short break. However once Kapil has recovered completely, we will start shooting once again. We value our relationship with Kapil and wish him a speedy recovery," IANS quoted a spokesperson for the channel as saying.
Until then, The Kapil Sharma Show's slot will be occupied by none other than Kapil's arch rival Krushna Abhishek's The Drama Company at 9pm.
On the other hand, the new season of Sony TV's most successful reality show Super Dancer will take The Drama Company's slot (8pm) for a while.
However, there seems to be no bad blood between the channel and Kapil despite the latter having cancelled multiple shoots and sending several A-listed celebrities home.
"There's Kapil as an artist, a person, and a show. As a channel, we are really proud of the artist and TKSS has been one of our most successful shows. When a person shoots continuously for one and a half years, they do go through ups and downs. We are no one to comment on his personal life but for us, he has delivered a good show and has been spreading smiles among our audience for a long time. And that keeps us really happy," Danish Khan, Sony EVP, and Business Head, told Indian Express.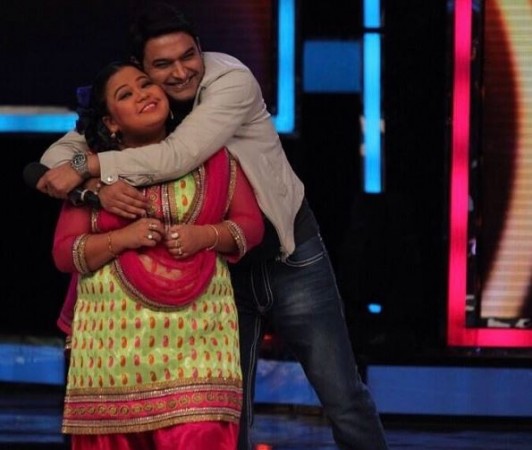 The news comes shortly after Sony TV extended its contract with The Kapil Sharma Show and also mutually decided to bring changes to it.