Of late, the Kapil Sharma Show has been in news for all the wrong reasons. With multiple shoots getting cancelled, the latest one to bear the brunt was Ajay Devgn and his Baadshaho team, who had to leave the sets after Kapil Sharma failed to turn up on time. In fact, This is the seventh cancellation of Kapil's shoot in the last few months.
While it was reported that Ajay walked out in anger, the actor has now refuted claims that he is upset with the stand-up comedian-actor, although he admitted to have left the sets.
Kapil Sharma cancelled shoots 7 times this year; The Kapil Sharma Show host gets warning from Sony TV
The Shivaay actor said that Kapil has had been dealing with health issues for quite some time now, but is clueless whether that was the reason for his absence.
"Shows have been cancelled quite a number of times. I really don't know what happened exactly. But reports said that we left the sets in anger. We did not leave in anger. We left as he had not reached the sets till then. He's a friend. When I'll talk to him next, we'll get to know what was wrong. Kapil must have had some problem. But I really don't know. So, if there is anger or not, I can't really answer your question," PTI quoted Ajay as saying.
However, the actor said that he is uncertain whether he and his Baadshaho team will return on The Kapil Sharma Show for shoot. "I can't say if I will go back on the show since many a times the shoot has been cancelled," Ajay told Indian Express.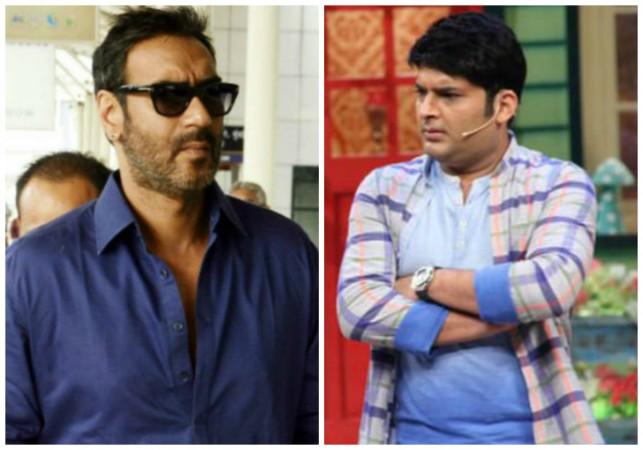 When asked about reports of Shah Rukh Khan being miffed with Kapil for having cancelled shoot for promotion of Jab Harry Met Sejal, Ajay dismissed the report saying, "There is nothing like what you are making it out to be. Nobody has boycotted going to his (Kapil's) show. Shah Rukh has not issued any statement. There is nothing like that. We are colleagues. All of us want to do a better job. There's good faith whenever we meet," PTI reported.
Ever since Sunil Grover and Ali Asgar took the much-hyped exit, The Kapil Sharma Show has been struggling to live up to the viewers' expectation and witnessing a free fall in terms of Television Rating Points (TRPs). To add to these woes, Kapil's failing health has resulted in the show losing its sheen.