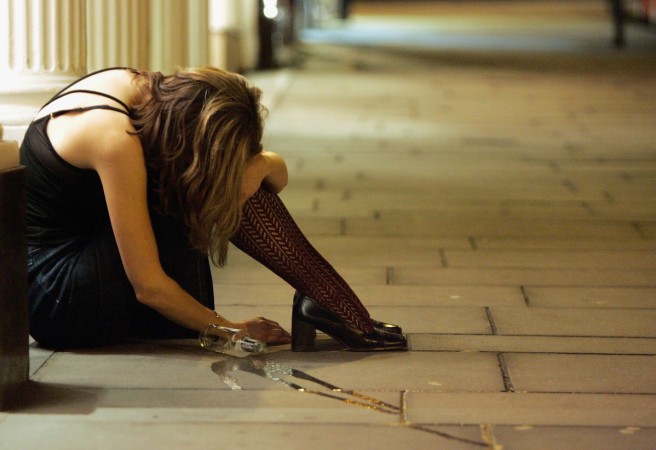 Mid-air incidents are reaching another level. We reported just last week that a woman claimed a male passenger seated next to him masturbated on her while she was asleep 30 minutes into the flight. Now, another troubling incident has surfaced online.
A troubling footage has hit online showing an extremely drunk woman passenger being escorted by two policemen. The incident is said to have taken place in Russia. The woman in the footage was onboard a flight from Moscow to Simferopol.
She was apparently so drunk that she not only created a ruckus on the flight but also assaulted a stewardess to the extent that the latter sustained traumatic head injuries.
Also Read: Mid-air horror! Man allegedly masturbates at sleeping female passenger
The news was reported by Russian website 5-TV. According to the news outlet, the drunk woman demanded a row of seats and then tried to change her ticket to business class.
When the steward rejected her demands, she apparently attacked the onboard crew member which resulted in traumatic brain injuries. The stewardess had to be rushed to hospital.
In the video shared online, the drunk female passenger is seen being dragged by a couple of Russian policemen. She is unable to even stand upright and yet is seen attempting to fight off the two men trying to restrain her.
The video shows her screaming hysterically as the cops try to pin her down. The troubling footage ends with the passenger being dragged along the floor by the men.
Witnesses on the flight are said to have reported the assault and the police apparently took action by detaining the woman. No details about the detainment and the condition of the stewardess are available as of yet.
You can check out the video here: