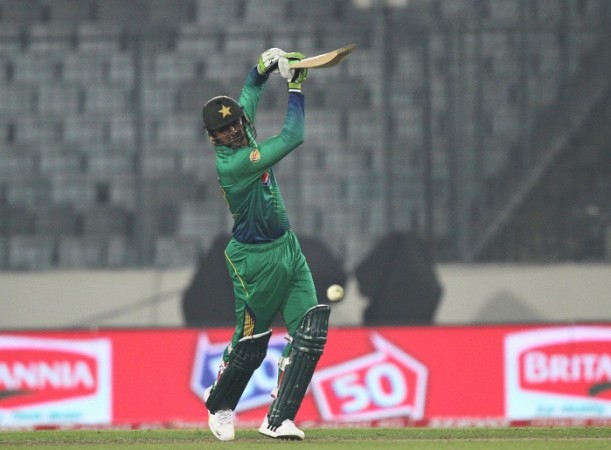 India vs Pakistan cricket matches are always a special one and as the Asia Cup encounter at Shere Bangla National Stadium on Saturday showed, the match never fails to entertain cricket fans. Though the match was a low scoring one, with Pakistan only managing 83 runs, the India batsmen, primarily Virat Kohli, who scored a brilliant 49, had to showcase their skills against Mohammad Amir.
Pakistan batsman Shoaib Malik is still disappointed with his team's performance against India, and the former captain now wants to set up a date with the archrivals in the Asia Cup final.
"We want to play India in the final again and we know we can do well against them. It is all a matter of just adapting to the different conditions here," PTI quoted Malik as saying.
India, who play Sri Lanka on Tuesday, can officially book their final berth by defeating the Islanders. Pakistan's route to the final has also not been confirmed. Pakistan have to defeat Bangladesh and Sri Lanka to reach the final of the Asia Cup, which is not going to be an easy task for the Men in Green.
Looking back at the match against India, Malik feels that they did not respect the conditions as they played an array of shots, which led to them losing wickets.
"I think we failed to read the pitch and conditions properly against India and instead of adapting ourselves we committed hara-kiri by trying to play overly attacking shots," Malik said.
Though Pakistan bowler Amir bowled brilliantly, it was their batsmen, who let their team down. Only two players – Khurram Manzoor and Sarfraz Ahmed – reached double figures, with the latter top scoring with 25 runs.
Such a performance must have disappointed Pakistan cricket fans, who were expecting a better performance from their team. Malik, though, wants to take revenge for their loss, by defeating India in the final, if both teams manage to reach the title-decider.
"We all know just how disappointing the defeat to India must have been to our supporters back home. We know how much emotions are involved in a match with India and we would like to make amends," Malik said.