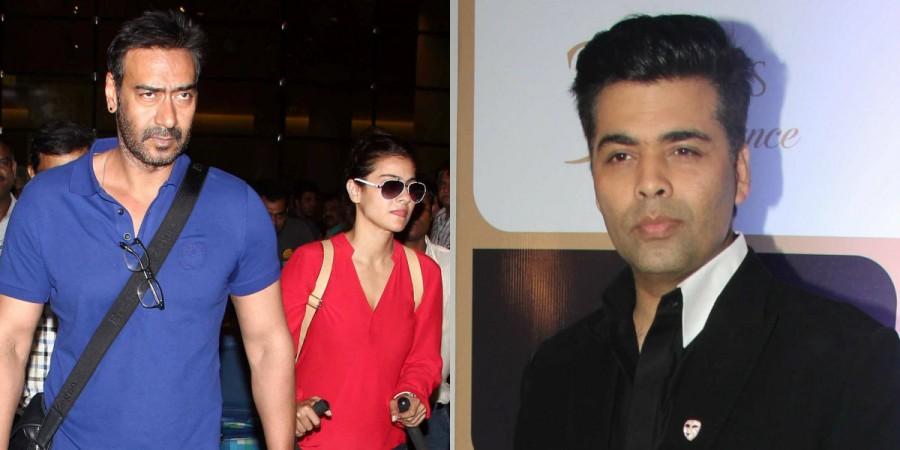 The controversy involving Karan Johar and Ajay Devgn over their films, set to clash this Diwali, has been in the news for the last few weeks. Now, with single screen theatre owners stating that they will not release films starring Pakistani actors, Karan Johar is in a fix. Ae Dil hai Mushkil (ADHM) stars Pakistani actor Fawad Khan along with Aishwarya Rai Bachchan, Ranbir Kapoor and Anushka Sharma. With the MNS up-in-arms also, things are not looking too good for Karan Johar who has directed this Rs 55 crore (reportedly) film.
The Big Diwali Clash
The festive period in India is an important time for film releases especially in Bollywood and Kollywood. Each year the audience knows that there will be big film releases during Diwali and 2016 was no exception. Karan Johar's last big film that he directed was Student of the Year in 2012. ADHM is seen as a big film in B-Town this year with Johar both writing and directing it. Shivaay, on the other hand, is an Ajay Devgn-starrer and produced by him. The actor is looking for a blockbuster at this point in his career and is banking on Shivaay.
Who gets the single screens now?
All films are released in both single screens and multiplexes. While single screens may have decreased over the years, they contribute to a large portion of a film's business as well. If Karan Johar sees his film ADHM release only in multiplexes then Ajay Devgn's Shivaay will definitely be screened across all the single screens. This will make a major dent in ADHM's box office collections. Thus, Shivaay will have the clear advantage.
Which is the better film?
Ajay Devgn has stated to media that the better film (Shivaay or ADHM) will win at the box office. Both the films are of two different genres – while ADHM is a love story with a supposedly triangular twist, Shivaay is an out-and-out action film. Given that the two are quite different, audiences are likely to want to watch both the films. So clearly at this point, it is tough to say which is the better film as both could be appealing for different sections of the audience. Right now, the mood is more wait-and-watch rather than place bets on either Shivaay or ADHM.