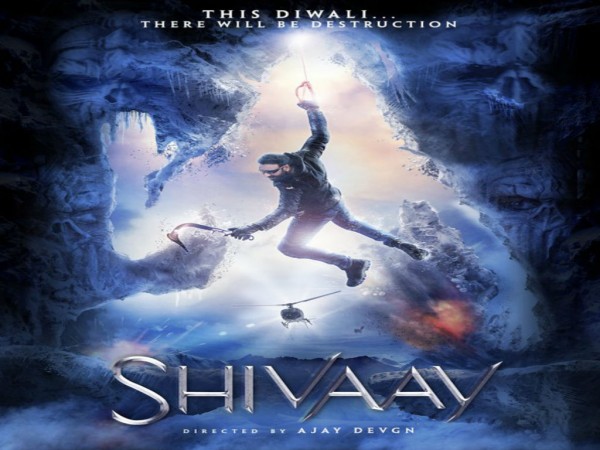 In a first, a trailer has been launched in another city on a fan club's request. Ajay Devgn was in Indore to release the "Shivaay" trailer in the company of his many admirers.
Stretching over 3 minutes, the "Shivaay" trailer is sure to keep you hooked from start to finish. Ajay's intense action avatar and the gravity-defying action sequences will leave you wanting for more.
Here are quick highlights from the "Shivaay" trailer:
The film's action quotient is at par with films being made out West. The scenes are top-notch and the techniques used only reflect how comfortable Bollywood has become with using special effects effectively in films.
The picturesque locales is another high point that will make you want to pack your bags and leave for the snow-capped mountains and tricky terrains of Bulgaria. What makes the "Shivaay" trailer a fun roller-coaster ride is that it features just the right amount of thrill.
The third and most important aspect of the trailer is that it transports you to the VFX-heavy, beautifully crafted world of "Shivaay" and yet never gives away too much.
Expect two more "Shivaay" trailers in the next few days.
What else do we know about "Shivaay"?
As a director, "Shivaay" is Ajay's second film after "U Me Aur Hum." Scheduled to open in theatres on Oct. 28, the film features Sayyeshaa Saigal and Polish actress Erika Kaar in key roles. The action-thriller will clash with Karan Johar's "Ae Dil Hai Mushkil."
Although, such clashes are unfortunate as it leaves both films with earnings that aren't upto the potential, Ajay is unfazed by the stiff competition. "It really doesnt matter. Everyone wishes a solo release but I am more concerned about what I am doing and not consider what others are doing," he said when asked about the impending box-office battle.
Produced by Eros International and Ajay Devgn Films, "Shivaay" may star Salman Khan. Apparently, the "Sultan" star has been approached for a song, that will be used for promotional purposes.
Watch the "Shivaay" trailer here: