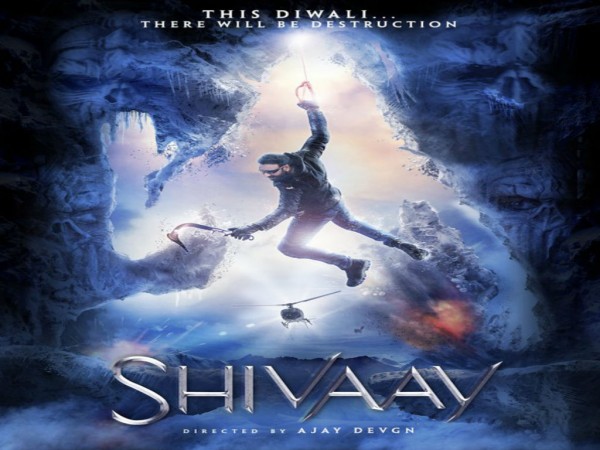 Bollywood actor Ajay Devgn has shared a sneak peak of his upcoming film, "Shivaay," on social media and it looks intriguing. It is said to be teaser video showing Ajay's death-defying stunts he performed while shooting the film.
The sneak peak of "Shivaay" showed the snowy mountains and cliifs where the actor performed the high octane stunts. He shared the teaser with a one-liner that was also shown in the video. "You have never lived until you have almost died! #JourneyOfShivaay," Ajay tweeted.
The "Singham" actor will be seen acting, directing and producing the flick. However, the makers have not revealed much information about the film, but it has been said "Shivaay" will be an adventure movie.
In fact, the posters of the film were amazing. The poster that gained much attention was the one in which Ajay was seen hanging off a snowy cliff, and in the background, a helicopter is coming towards the actor. The scary part was that the mountains had eyes, which were shown looking at Ajay in a creepy way. Ajay was hanging in a space whose outline resembles Lord Shiva and it landed the makers into trouble.
The film also features debutant Sayesha Saigal and Polish actress Erika Kaar. "Shivaay" will hit the screens this Diwali on Oct. 28 and has been shot mostly in Bulgaria. Earlier, it had been reported that Ajay would also lend his voice to the film. He will reportedly sing the title track of "Shivaay," composed by Mithoon.
Meanwhile, watch the new poster and sneak peak video of "Shivaay" here: