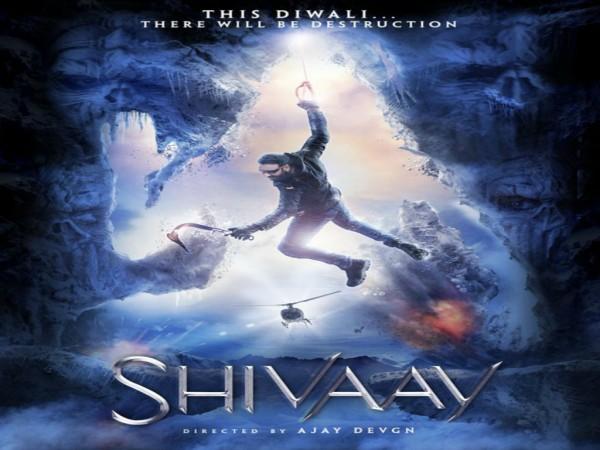 Makers of Ajay Devgn's Shivaay are planning to take strict legal action against self-proclaimed critic Kamaal R Khan, popularly known as KRK, for leaking a video from the movie online.
Ajay Devgan, Kajol promote Shivaay at Kapil Sharma Show

Soon after KRK shared a video on Twitter, claiming it to be the opening scene of Shivaay, Reliance Entertainment said they have decided to drag him to court on charges of piracy.
Ajay Devgn, Erika Kaar, Sayyeshaa at Shivaay trailer launch

Shivaay was being screened at a theatre in Dubai, where KRK was watching the movie to "live review" it. In the process, he shared a small clip from the film and titled it as the "First scene of #Shivaay." However, the controversial figure apparently realised the goof-up and soon deleted the tweet.
Rajkumar Hirani, Rohit Shetty, Shekhar Kapur at Shivaay special screening

Nevertheless, the makers of Shivaay were quick to react to KRK's post, and have apparently taken screenshots of the tweets in order to take legal action against him.
"What has happened is that, you know in the middle east the films open one day before. KRK has started to copy the film from inside the cinema and has started putting those videos. We are taking strict legal action and filing a complaint with the cyber crime in Mumbai. We have also written to all the social media platforms like Twitter, YouTube and Facebook too coz when any kind of piracy happens, we take stringent action including criminal action," Bollywoodlife quoted Shibasish Sarkar, COO, Reliance Entertainment, as saying.
However, KRK again took to Twitter and said that he never recorded any video but just took a picture of the title, Shivaay.
Ajay Devgn and KRK had indulged in a stormy tiff earlier too, when KRK was heard in an audio clip shared on Twitter, confessing that he had taken Rs 25 lakh from Karan Johar to badmouth Shivaay and promote Ae Dil Hai Mushkil, which is also out in theatres on the same day.