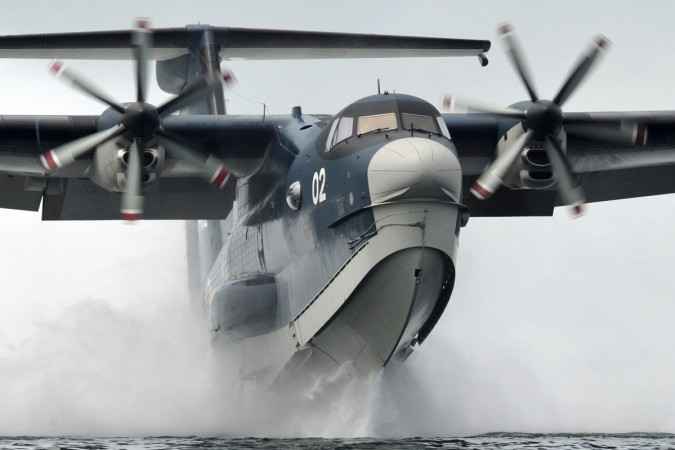 India's hunt for Japanese amphibious aircraft ShinMaywa US-2 could restart after talks reportedly collapsed earlier this year due to concerns over pricing and transfer of technology issue. Indian Navy plans to procure 12 such search-and-rescue aircraft under a government to government deal between 2017 and 2022.
The recent bonhomie between India and Japan could come to play as the latter is now looking to reduce the price of the aircraft for a 'friendly' India, the Times of India quoted top Japanese defence ministry sources as saying.
"We understand there are some consultations under way in India over pricing. Pricing is determined by several factors. We are not doing this for economic gains, but for our friendly relations with India and can look at reducing the price to the extent possible," the official told the Times of India.
The deal for 12 Shinmaywa US-2 aircraft is worth $1.6 billion. If Japan reduces the price then the impetus is not only the deal, but will also improve the relationship between the countries. Both India and Japan are locked in separate land disputes with China.
In April 2014, Japan had overturned a self-imposed ban on sale of weapons and military hardware. Now, the negotiations have to be taken forward before PM Modi's visit to Tokyo later this year. Modi and Japanese Prime Minister Shinzo Abe had earlier committed themselves to deepen the bilateral defence relationship.