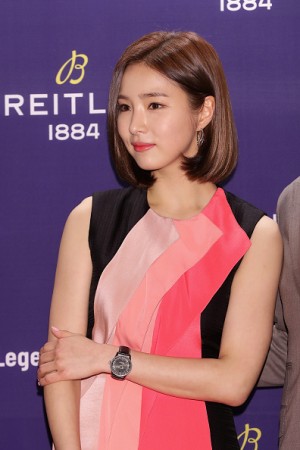 South Korean TV channel O'live's upcoming program titled "Pocha Beyond Borders" held a press conference on November 19th. Shin Se Kyung, Park Joon Hoon, Ahn Jung Hwan, Sam Okyere and director Park Kyung Duk were present for the press meet.
During the course of the conference, producer Park mentioned the hidden camera controversy that caused a setback for the program. Earlier on September 15th, a hidden camera camouflaged as a portable battery was found in Shin Se Kyung and Yoon Bomi's place. It was found that an employee from an outsourced company was responsible for installing the hidden camera with an intension of gaining insight into the program. The camera was discovered by Shin Se Kyung and alerted the production staff and agency who confiscated the camera before the contents were leaked to the general public.
Director Park said, "I would like to take a moment to apologize once again for the controversy" and said that it was truly unfortunate for such an incident to happen. He further stated that "we decided that the only way to make up for our mistakes is to provide you with good materials until the end". He also reiterated that the production team will be on the look out to prevent reoccurrence of such incidents.
Sharing her thoughts on the incident Shin Se Kyung said that "rather than the data that was filmed, I think the goal and the intent was extremely wrong. As much as I am hurt, I will not be accepting favourable arrangements." She further stated that "On the illegal filming and second-hand harm, I think that we need to have more consciousness as a society. I hope that it will quickly become a society where the perpetrator will receive strong punishment and the victim will receive protection through law".
O'live's "Pocha Beyond Borders" is a reality program following the experience of the cast members on their trips abroad and their love for Korean street food. The program is slated to air its first episode on November 21st at 11pm KST.