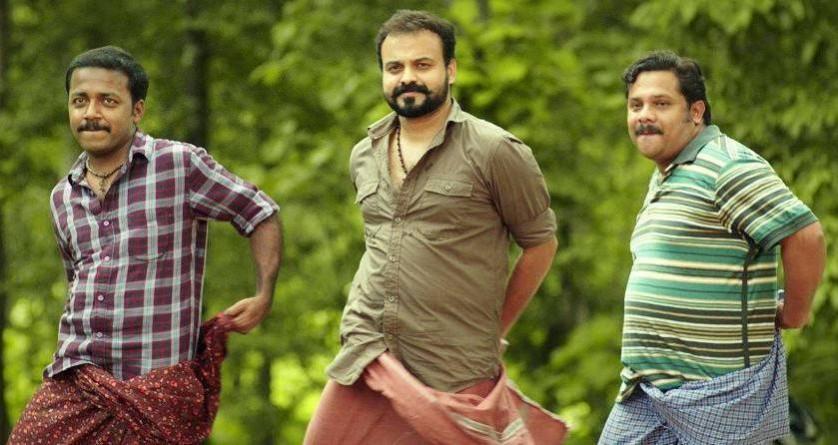 The recently-released trailer of Kunchacko Boban's next Mollywood outing Shikkari Shambhu offers another tiger-hunting flick with a comic flavour. The energetic trailer introduces Kunchacko Boban as a hunter on a mission to a village called Kuruthimalakkavu.
The 1-minute-45-second trailer has some really hilarious moments and lively characters.
Even though the trailer shows the usual plot of a hunter landing in a strange village to kill the man-eating tiger threatening the villagers, its tone and pace promise a lightweight rural comedy.
Also Read: Love in the time of unrest! Second teaser of Shane Nigam's Eeda is here
Kunchacko Boban steals the show as Peeli, the hunter who arrives in the village to kill the tiger. The actor is at his comedic best and even tries some high-voltage action moves in the trailer.
The trailer also gives enough screen space to Salim Kumar, who plays a funny cop, and Vishnu Unnikrishnan and Hareesh, who play Peeli's sidekicks.
Interestingly, the trailer also has a reference to the epic Malayalam-language hunting movie Mrugaya and its iconic hunter hero Varunni, played by Mammootty.
But, the makers don't reveal the movie's Mrugaya connection more than a quick reference.
With Shikkari Shambhu, Kunchacko Boban reunites with his "Ordinary" director Sugeeth. The movie is Sugeeth's fourth collaboration with his most-trusted of heroes, Chakkochan.
Their previous Mollywood outings together — Ordinary, 3 Dots and Madhura Naranga — had struck a chord with viewers.
Also Read: First song from Kunchakko Boban's Shikkari Shambhu is out, and it's melodious New Year again [VIDEO]
Shikkari Shambhu means Kunchacko Boban's 2018 starts rolling with another rom-com. The actor leaves behind an amazing year with three distinct movies to his credit.
While Take Off garnered him critical and commercial praise, movies like Ramante Eden Thottam and Varnyathil Aashanka earned him the reputation of being an actor with a minimum guarantee in the Malayalam industry.
Shikkari Shambhu has been written by Nishad Koya, one of Sugeeth's regular collaborators. The movie also has Salim Kumar, Vishnu Unnikrishnan, Alphonsa, Hareesh, Dharmajan Bolgatty, and Johny Antony in prominent roles.
SK Lawrence has produced the movie under the banner Angel Maria Cinemas. Shikkari Shambhu will hit theaters in January 2018.