https://data1.ibtimes.co.in/en/full/610391/kl-rahul.jpg
Shikhar Dhawan, who was initially picked for the first three matches of the India vs Australia ODI series starting Sunday, September 17, had to take an emergency leave to attend his unwell wife Ayesha Mukherjee. The ace opener will be sitting next to his wife when Virat Kohli's boys lock horns with those of Steve Smith in the first ODI match in Chennai.
The India opener posted an emotional message on Twitter, showcasing his love and concern for his wife being paramount, at the moment.
Shikhar posted a picture of himself and wife, with a touch of class. "Glad to be here with my wife. Will be her strength at this moment of time. hope surgery is going to go well in the coming few days," the tweet read.
Dhawan and Ayesha got married in October 2012.
After such an emotional message from the India opener, there was love and support from all his fans, asking him not to worry and all things shall be fine as well.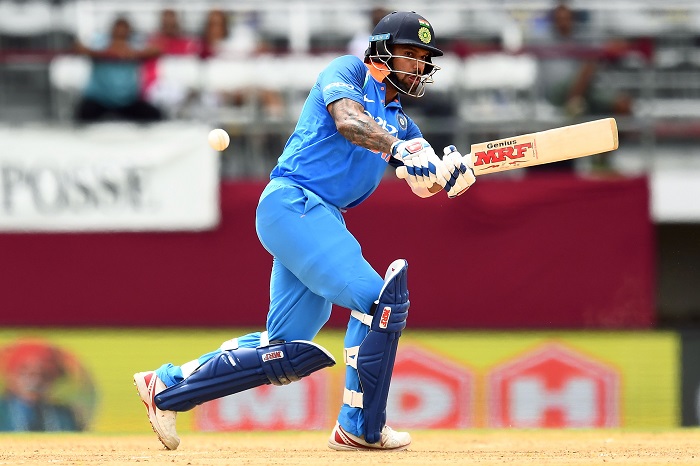 This is not for the first time Shikhar Dhawan has taken a leave to attend someone special when India are playing. The Gabbar of India cricket also came back from Sri Lanka to attend his ailing mother in their last tour.
All these things just reflect the family person that is Shikhar.
However, India cricket fans will hope that Ayesha's surgery goes fine, and Shikhar is be back in the middle wearing the Men in Blue jersey and do what he does best – entertain his fans with his majestic batting skills.
Best wishes to her ! Take care and yes everything will be fine mate !

— Vikram Sathaye (@vikramsathaye) September 16, 2017
Don't worry Shikhar.... She is perfectly get well soon... My best wishes....?

— Jöthis Thàlà Virât (@Jothisaruban1) September 17, 2017
Yes sir, we will pray to god for your wife of surgery....i hope everything is fine after few days....

— Roshan yadav (@Roshany17) September 16, 2017
Don't worry champ ..she will be fine..stay with her and make a come back to the cricket ground in the gabbar style..

— Rahul Ranjan (@Ranjanrahul07) September 16, 2017