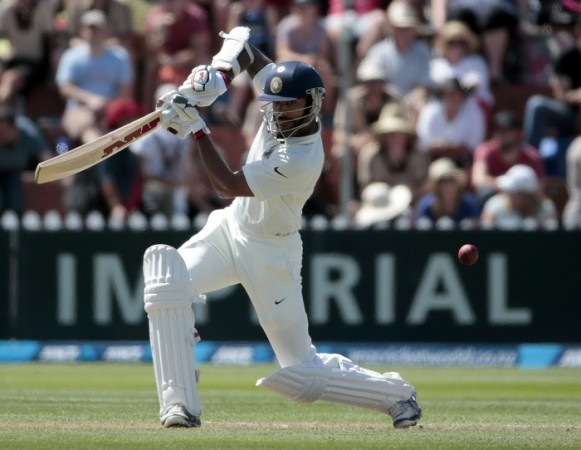 Though Shikhar Dhawan was struggling in India's tour of Australia prior to the World Cup, the Indian team did not drop him, putting faith in his ability to score runs at an aggressive rate.
And look at Dhawan now, he has continued with his World Cup form in national colours with an aggressive 173 in the ongoing one-off Test against Bangladesh.
This would not have been possible if the team had not backed Dhawan in Australia. Hence, he thanked them for believing in his abilities.
"Ravi bhai has been a very influential person in our team. When I was going through a bad patch in Australia the entire support staff was behind me and that was the reason I could come back and score runs. You feel happy when people back you to do well," PTI quoted him as saying.
His aggressive approach should fit into the team perfectly with Virat Kohli as captain of the Indian Test team. Both the players have a huge desire not only to excel, but also to go for victories.
Dhawan also lauded Virat Kohli for his captaincy as Dhawan believes the skipper always has the belief in his team to pull off victories. Both these players also bring a no-fear attitude into the dressing room and take teams on the front foot.
"Virat is a very good captain because he holds on to this belief that the team is going to win. It doesn't matter how it turns out eventually because our aim is to always go for the victory. Virat believes in this funda, he talks to us like a friend and this helps us in understanding him better," Dhawan added.
With Ravi Shastri said to be one of the favourites to replace Duncan Fletcher as the coach of the Indian team, one can expect Shikhar Dhawan to excel under the leadership of Virat Kohli along with the former's guidance.