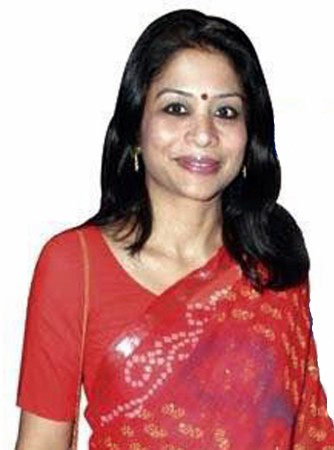 A Mumbai court on Saturday extended the police remand of Indrani Mukherjea and two other prime accused in the Sheena Bora murder case till September 7 to allow their further questioning on various aspects, including how the spot to dispose of her body was chosen and the exact motives behind the crime.
Indrani, who allegedly killed her daughter from a previous marriage, with the help of her ex-husband Sanjeev Khanna and her driver Shyam Manohar Rai, was produced before the court along with her co-accused as their police custody ended on Saturday.
Indrani, who is the wife of former STAR CEO Peter Mukerjea, was arrested along with Khanna and Rai on charges of murdering Sheena and disposing her body in a Raigad forest in April 2012.
The police have not given a clean chit to Peter yet and are investigating the couple's financial transactions.
Meanwhile, the digital superimposition of Sheena Bora's profile has matched with the skull recovered from Raigad district, reports said.
"Digital superimposition of Sheena's profile has matched with the skull found in Raigad forest," PTI quoted police as saying on Friday.
The police suspect that there could be more people involved in the murder case. They recently discovered that an employee of Indrani's company had sent out e-mails in Sheena's name after her murder.