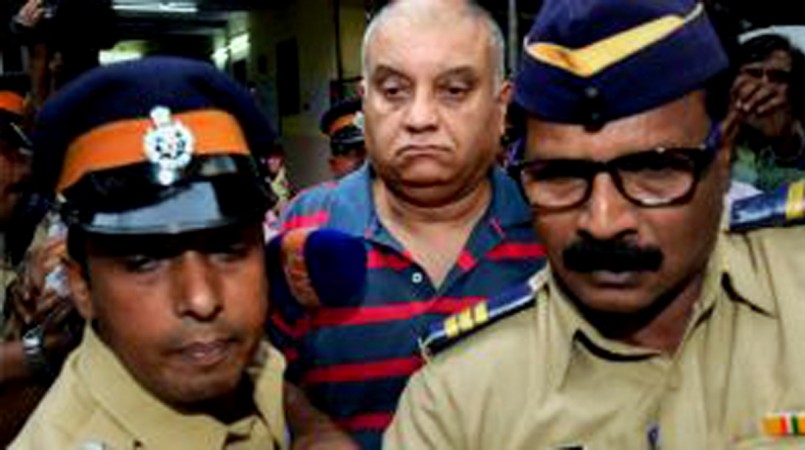 The Sheena Bora murder case has become murkier, with evidence now pointing to former media baron Peter Mukerjea colluding with his second wife, Indrani, to cover up the disappearance of Indrani's daughter Sheena in 2012.
The seven tapes of phone conversations between Rahul, Peter's son from a previous marriage, and his father and stepmother Indrani show how the two tried to convince him not to inquire after her, but also to move on.
The conversations, recorded by Rahul in 20 tapes, took place after Sheena's disappearance in 2012. Rahul had given the tapes to the Central Bureau of Investigation (CBI) to assist in their probe. Of these, the court hearing the case has held that seven are relevant and pertinent to the case.
Rahul and Sheena were reportedly in love and wanted to marry. However, the world knew at the time that Sheena was Indrani's sister, and only later did it emerge that they were actually mother and daughter. In either case, Rahul and Sheena's relationship might not have been accepted by society, and that is believed to be one of the key reasons Sheena was murdered.
In the tapes, Peter and Indrani, over the course of several conversations, are heard telling Rahul to forget about her after she disappeared. In one of the conversations, Indrani even tells Rahul that she was contacted by the employees from the human resources department of the firm Sheena worked for and they had told her that Sheena had taken leave.
Peter is also heard saying in the tapes that he had no knowledge of Sheena's whereabouts. This is in direct contravention of what driver Shyamvar Rai, on whose testimony the entire case stands, has said. Rai has said not only was Peter aware of Sheena's murder, but even aided in certain aspects of the entire plan.
Sheena's brother Mikhail Bora also fired a fresh salvo at Peter on Friday, telling a television news channel that Peter was well aware of the plot to get rid of Sheena. Mikhail, who was a contestant in the Bengali version of the hit reality TV show, Bigg Boss, earlier this year had said on the show that Indrani had also tried to come after him, attempting to drug him.