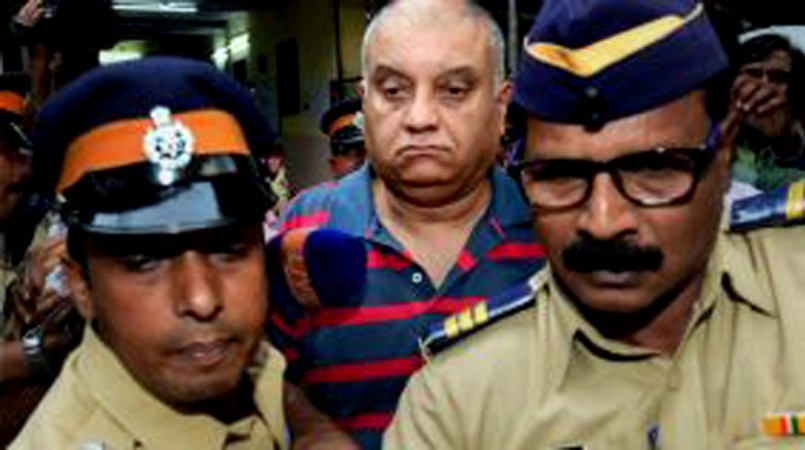 The CBI has told the Bombay High Court today that Peter and his wife Indrani Mukerjea conspired to kill her daughter Sheena Bora as they disapproved of her relationship with Peter's son Rahul. The agency has opposed Peter Mukherjea's bail plea.
The agency stated that releasing Peter on bail would be "prejudicial" and detrimental to the case as investigations are at a crucial stage. It also said that it fears Peter may abscond as he is a British national and added that due to the media baron's influential stature, releasing him may lead to tampering of evidence and influencing of witnesses.
Peter, who was arrested by CBI on November 19 last year, had approached the High Court after the sessions court rejected his plea, claiming that there is nothing incriminating against him in the CBI charge sheet.
"Peter Mukerjea along with the other accused entered into criminal conspiracy to commit the heinous crime with a cool mind, in a premeditated and planned manner. Both Indrani and Peter were not happy with the love affair of Sheena and Rahul Mukerjea. In 2009, both Peter and Indrani, with the help of a friend separated Rahul and Sheena," the agency said in its affidavit submitted before Justice P N Deshmukh who posted the plea for the next hearing to July 27.
The CBI corroborated its claims by relying on an email sent on May 28, 2012, in which Rahul mentions that his father Peter separated him and Sheena. This conflicts with Peter's earlier statements that said he had no problem with the relationship between Rahul and Sheena.
"Peter Mukerjea had even told his friend that the relation between Rahul and Sheena was not 'correct'. It clearly reflects that both Peter and Indrani were not happy with the relationship and tried to separate them. When their efforts to do so did not work, they (Peter and Indrani) hatched the conspiracy to murder Sheena," the CBI said according to a report by The Indian Express.
The probe agency also relied on an email sent by Peter to Sheena on April 3, 2011, in which Peter expresses disappointment with his son Rahul, who got into a relationship contrary to Peter's expectations. Peter hoped that Rahul would start making a decent living and start earning independently.
The agency also claimed that when Rahul would ask Peter about Sheena's whereabouts, after her disappearance, Peter along with Indrani began intentionally misleading him through a fake ID created and sent by Indrani in Sheena's name.
The CBI affidavit also claimed that Peter was in constant touch with all the accused before, after and on the day of the murder. The other accused apart from Peter include his wife Indrani, and her former husband Sanjeev Khanna.
Peter was also in touch with Indrani's former driver Shyamvar Rai, the first accused to be arrested in the case in August 2015.
According to prosecution, Sheena (24), Indrani's daughter from an earlier marriage was allegedly strangled by her, Sanjeev and Rai inside a car on April 24, 2012. Her body was later found in a forest in Raigad.