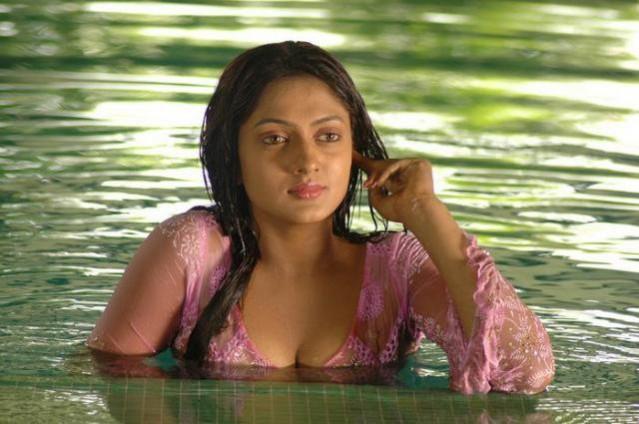 Actress Sheela has refuted the rumours about her alleged live-in relationship with Telugu film producer Dil Raju, stating the she has not met or contacted him in a long time.
Of late, rumour doing the rounds in the industry is that Sheela has alleged affair with Dil Raju. Speaking to a leading English daily, the actress, who was last seen in 2011 Telugu movie "Parama Veera Chakra", expressed her disappointment over the reports. She says that there is no truth in the reports.
Sheela says that she neither has a new offer, nor is she in touch with anyone in the Telugu film industry for a long time. Three-and-a-half years have passed since the release of her last outing "Parama Veera Chakra" and the actress claims that she is completely unaware of the happenings in Tollywood.
The actress, who was in UK for a year, bemoans that she has not visited Hyderabad in a long time and her name is being unnecessarily dragged into a controversy. "I don't have any friends in Hyderabad. Even when I was shooting in the city, I would fly back to Chennai immediately after the work was over. When I was in Hyderabad, I would not go out as I am not a very social person. I never even spoke to any of the industry people," Deccan Chronicle quoted her as saying.
Sheela has worked with Dil Raju in Stylish Star Allu Arjun's "Paragu" and she has spoken to the producer only once after its release. "I spoke to him once when he had come for an audio function. I don't even have his number and I haven't seen him in a long time. I don't know why I'm being dragged into this," she told Deccan Chronicle.
Meanwhile, Sheela also declines that it was Dil Raju, who selected her for the movie "Paragu". "Allu Arjun's father, Allu Aravind, saw me and asked me to do a photoshoot. I was selected after that," the actress revealed to the newspaper.
Sheela began her acting career as a child artiste through the Tamil movie "Poove Unakkaga" in 1996. She became a renouned Kollywood actress with the film "Ilavattam". Later, she forayed into Telugu movies with "Seethakoka Chiluka" and in Malayalam with "Mayabazar". She has starred in 21 movies in her career spanning one and half decades. She has not signed any project after "Parama Veera Chakra".