Veteran actor Salim Khan, father of Salman Khan, Arbaaz Khan and Sohail Khan is a prolific writer. One must have heard about Salim-Javed their partnership has some of the biggest hits in Hindi cinema. Those golden films are watched and cherished even now. Not many know that Salim started his career as an actor in films like Teesri Manzil (1966), Sarhaadi Lootera (1966) and Diwaana (1967), after which he partnered with Javed Akhtar.

Salim Khan in a candid conversation with his eldest son in a talk show.'In the Invincibles with Arbaaz Khan', on Bollywood Bubble, Arbaaz interviewed his father, legendary screenwriter Salim Khan, about his life, relationships, and profession.
About Helen and Salim Khan's love story
Veteran screenwriter Salim Khan fell in love with actress Helen in 1981 and married her. However, he was already married to Salma Khan and was the father of their three children, Salman Khan, Arbaaz Khan, and Sohail Khan, at the time.
In the new promo for the talk show, the 87-year-old, who is married to both Salma Khan and Helen, recently opened up on how meeting and falling in love with Helen was an accident.
How did Salim and Helen meet?
Speaking to his eldest son Arbaaz he said, "(Helen) She had reached an age where it was difficult to those kinds of roles anymore. She came to me and our work was going really well," he shared. Within a few days, he got her a few films and they began to spend more time together.
Salim Khan added, "Toh maine unko kuch hi dinon andar koi teen picturein unki karwa di. Toh unka aana-jaana shuru hogaya. Ab normally jab koi aadmi aesa kaam karta hai toh kuch expect bhi karta hai. (Then, in some three days, I got her a few films. Then we started meeting frequently. Now, normally, when someone helps you with work, that person also expects something out of you)."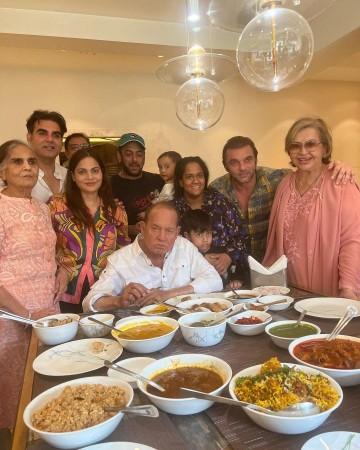 How did the kids react?
Speaking about how Helen, Arbaaz asked about how his children helped him maintain this relationship. Salim said, "I sat down my children and told them this is the problem. But I want to tell you one thing, I know that you can't love Helen aunty as you love your mother. But I want the same respect (for her)."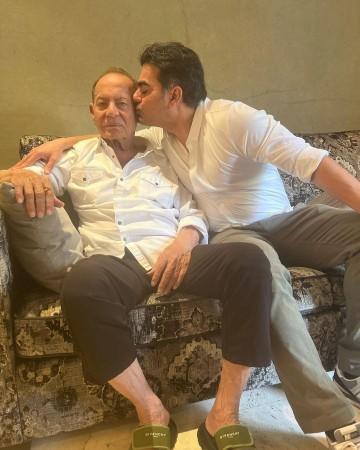 Arbaaz said, "As we grew older, we saw that we had situations in our life that we could have done the same thing. Wohi cheez jinse mujhe mere baap se naarazgi ho sakti thi, woh meri zindagi mein aa rahi hai, aur time bahut bada factor hota hai, cheezon ko samajne mein (The same thing that I could be angry about with my father, the same is happening in our lives and time is a big factor in understanding them)."
How did Salma react to Helen and Salim's closeness?
Salim revealed that he spoke to Salma as Helen didn't have anyone in her life, and he wanted to support her too. He said, "(Salma) didn't say you did something good; you should receive an award for it. This is an emotional accident. Kisi ke sath bhi ho sakta hai (It can happen to anybody). Then I managed it."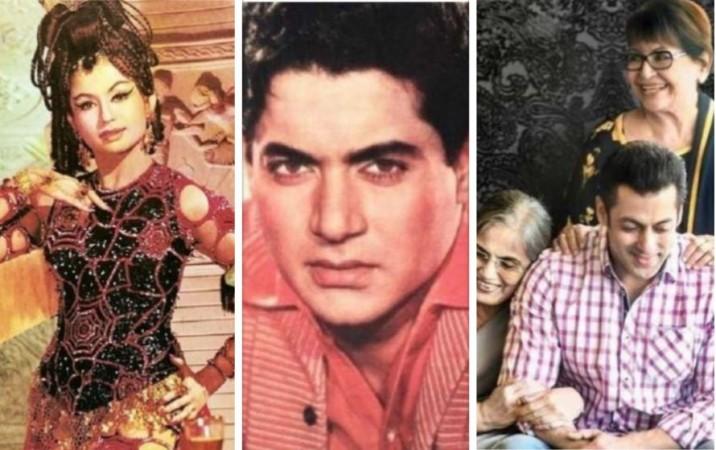 Salma and Salim Khan's love story
Arbaaz asked his father Salim about his mother Salma Khan. Recalling how romanced brewed between, Salma and Salman, the veteran actor said, "Chhup ke milte the idhar udhar kahin. Maine kaha ki nahi, I would like to meet your parents. Jab main gaya, sab mere ko dekhne ke liye aa gaye the jaise zoo mein koi janwar aaya hai naya ki dekhne chalte hain (We would meet secretly. I said I want to meet your parents. When I went there, everyone came to see me like I was an attraction at a zoo)."
About his split with Javed Akhtar
The writer also spoke about his split with Javed Akhtar, he said, "Shuru mein jab hum nakaam log the, struggle kar rahe the, toh bilkul ek the. Koi humare aur dost nahi the, hum hi baith ke subah se shaam tak kaam karte the. Shaam ko bhi saath the, raat ko khana bhi saath hota tha. 24 mein se 15-16 hours toh saath hi hote the (In our earlier unsuccessful days, we were struggling, we were one. We did not have any other friends, we would work together from morning to evening. We would even have dinner together. Out of 24, we would spend 15-16 hours together)."
Take a look at the full conversation between Arbaaz Khan with Salim Khan below:
The Invincibles with Arbaaz Khan will also feature interviews with Helen, Javed Akhtar, Waheeda Rehman, Shatrughan Sinha and Mahesh Bhatt.