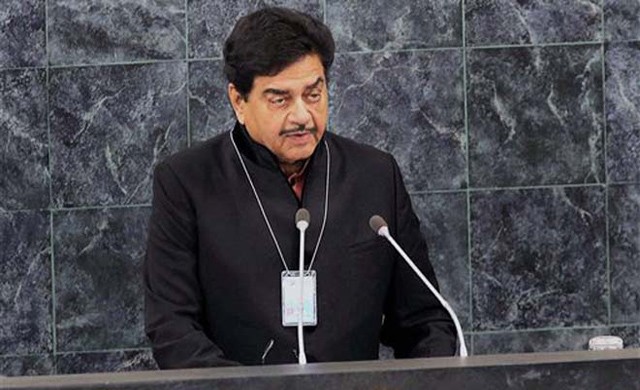 Actor-turned-politician Shatrughan Sinha has expressed serious concerns over the outcome of Prime Minister Narendra Modi's demonetisation policy. The Bharatiya Janata Party MP from Patna Sahib took to Twitter on Friday to share his concerns.
In a series of tweets, Sinha said that he has great faith in the Prime Minister's initiative, but he is concerned about its outcome and response from public and opposition parties.
"I have said this before and once again I maintain and reiterate my absolute faith in our PM's sincerity, intention and great initiative to curb the menace of Black Money & Fake Currency which not only hurts the economy but also supports drugs, terror and enemies' designs. However, I have serious concerns about the outcome, fallout & responses of the people of India & the almost united opposition in particular," Sinha tweeted.
The 'Bihari Babu' admitted that the NDA government failed to do proper homework on demonetisation before executing the policy. He wrote: "It seems our team did not do its homework properly which is why control measures have been too little and too late. All of us are solidly behind our PM in his fight against the curse of Black Money. But what are our experts and advisors doing now?"
The actor-turned-politician added: "I'm sure many of us have read analysis of noted economist Lawrence Summers, former chief economist of the World Bank & advisor to Obama Govt, who concludes that this exercise has resulted in chaos & loss of trust and without new measures, is unlikely to have lasting benefits."
Meanwhile, Sinha urged the BJP to form a committee to analyse the results of the demonetisation policy. "Don't you think it is high time & right time to form a committee of our real experts and intellectuals like Arun Shourie, Yashwant Sinha, Subramanyam Swamy & other top economists and intellectuals of our party under the stewardship of our friend, philosopher & guide L.K.Advaniji & veteran Murli Manohar Joshi to help the Govt.in this hour," Sinha tweeted.
Sinha said that he is not an economist, but he is worried like every citizen. He concluded: "I am not an economist & I don't consider myself competent to comment on the short term and long term implications of this exercise. But I am certainly concerned, like all right thinking Indians. It is for the intellectuals & experts to ponder over this & advise in the larger & best interest of the people and the nation. Jai Hind."