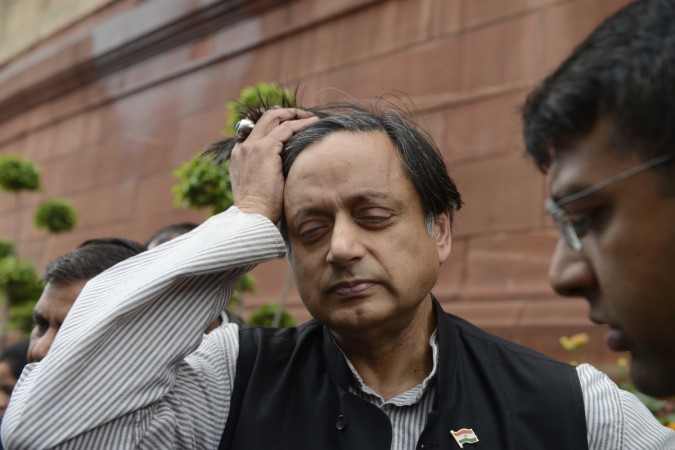 In an apparent volte-face, Congress MP Shashi Tharoor, while weighing in on the surgical strikes carried out by the India Army on Wednesday-Thursday night against Pakistan, said that "the real message has been sent to Pakistan".
The 60-year-old, just like other Congress leaders, congratulated the Indian Army on the surgical attacks conducted on terrorist camps along the Line of Control on early Thursday.
"I am very proud of the Indian Army, the real message has been sent to Pakistan. Well done," ANI quoted Tharoor as saying.
Earlier on Thursday also, Tharoor had tweeted in support of the Indian Army saying that the NDA government now must ensure the world "understands and stands with us".
He also contested Pakistan Prime Minister Nawaz Sharif's comments that called the incident "unprovoked".
"What does Pakistan mean by 'unprovoked'? Killing 18 of our soldiers is not provocation? Whatever Indian Army did was very sensible, measured and proportionate form of retaliation," Tharoor said.
Surprisingly, this was in sharp contradiction to Tharoor's speech in Bangalore on Sunday when he openly ridiculed the idea of surgical military strikes.
"People are saying let's go bomb places where terrorists are being trained. That option could lead to war because these armchair journalists talk about surgical strikes. But what happens if your planes are shot down? What happens if the other side retaliates? What happens to your own standing in the world," he asks, adding that even during the Kargil war, our troops were instructed not to cross the Line of Control, according to a report in the Bangalore Mirror.
"How can we possibly conduct these strikes without violating international law and inviting condemnation from the rest of the world," Tharoor said while delivering a lecture that was part of the 'Thought Leadership Lecture Series', held at the Symbiosis School of Media and Communication.
The volte-face was consistent with the line adopted by the Congress party. It is apparent that the decision by the Congress was taken in lieu of the jingoistic coverage of media that has overwhelmingly swayed public sentiment.
For example, one poll by TimesOfIndia.com that ran for eight hours a day after the Uri attack, asked: "How should India respond to Uri attack?"
A total of about 1.1 lakh people took part in the poll. Of this, a whopping 66.6 percent, close to 73,000 people, backed a full-scale military response to the Uri attack, clicking on the option 'Hit back with full might'.
It seems that the former diplomat, who was once also in the running for the position of United Nations Secretary General, is after all at the helm of popular sentiments, even if it contradicts his own position at different platforms.