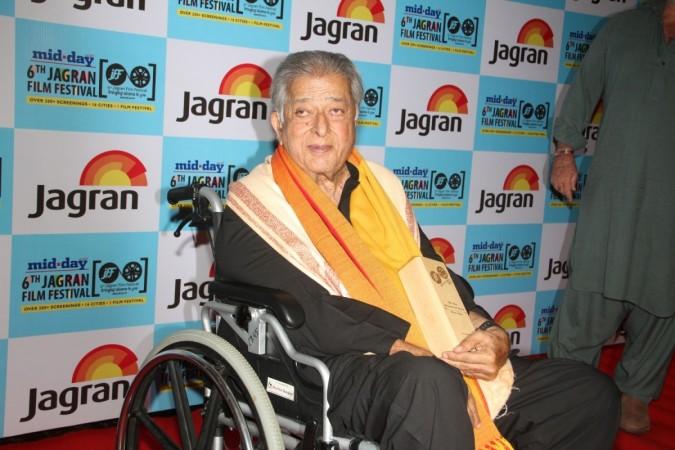 Veteran Bollywood actor Shashi Kapoor, who turned 78, March 18, has joined the list of celebrities who have fallen victim to death hoaxes. However, the "Deewar" actor's family refuted these reports and said that he is alive and well.
The rumours started doing the rounds on social media, Wednesday, after several people tweeted that Shashi had died.
His son Kunal Kapoor told the Press Trust of India that the actor is at home and urged people to stop spreading rumours. "He is at home... Stop spreading rumours. He is (very much) alive and is doing fine," Kunal told PTI.
His nephew and Bollywood actor Rishi Kapoor reacted to the rumours and took to social media to put an end to all the speculations. Rishi shared a picture of his uncle on Twitter with a message, "Uncle Shashi Kapoor is doing fine. Hope this ends all the speculation about him. Some rumour mongering is happening."
Earlier, Bollywood megastar Amitabh Bachchan became a victim of a death hoax. A fake death message stating that the actor had passed away was doing the rounds on social media and messaging app WhatsApp, despite the "Piku" actor's regular Twitter posts.
However, his representative rubbished the reports and said that Big B had become a victim of a celebrity death hoax. "He joins the long list of celebrities who have been victimized by this hoax. He's still alive and well, stop believing what you see on the internet," his representative said, according to The Times of India.
Meanwhile, take a look at how Shashi's fake death rumours went viral on Twitter: