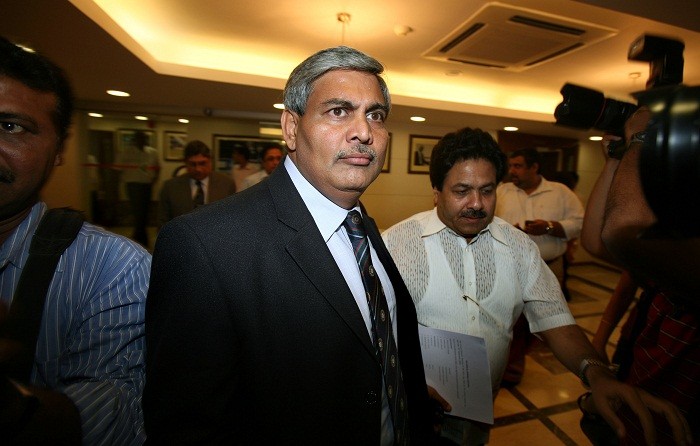 After the demise of BCCI president Jagmohan Dalmiya, a number of names, including IPL chairman Rajiv Shukla and Jharkhand Cricket Association president Amitabh Chaudhary, have been doing the rounds as the replacement.
However, now former BCCI president Shashank Manohar has emerged as the frontrunner to occupy the position once again. Manohar was at the helm of the BCCI from 2008 to 2011. A formal announcement is expected to be made soon.
An all-important meeting between Sharad Pawar, Anurag Thakur and Arun Jaitley took place recently, after which Manohar reportedly emerged as the unanimous choice.
Maharashtra Cricket Association (MCA) president Ajay Shirke said Manohar has agreed to take over the key post.
"Manohar is our unanimous choice," The Times of India quoted Shirke as saying.
"Yes. I wouldn't be telling you this otherwise. I've no doubt that he has (agreed). The formal announcement regarding this will be made soon," added Shirke when asked about Manohar taking over the post.
There were reports a few days back suggesting that a meeting took place between Pawar and N Srinivasan and the duo seem to have agreed to some sort of deal. But Shirke, who stated that no deal took place between the two bigwigs, believes Pawar will not do anything which is against the interest of the board.
"I don't know why the media went to town saying that there was a 'deal' between them. Can you please show me the 'deal'? Thousands of people go to meet Pawar everyday. Did Pawar say anywhere that he wanted to become the president again? I give full credit to him here. He will never do something which is against the interests of the board," said the MCA president.
Shirke also added that the board needs a president like Manohar at this stage. Manohar is said to be a no nonsense administrator and enjoys a clean image, which should help the BCCI. Manohar had also played an important role in ousting tainted cricket administrator Lalit Modi from the BCCI and the Indian Premier League (IPL).
"Pawar, and all of us, are fully behind Manohar. In times like these, the board needs a strong president like him," Shirke said.