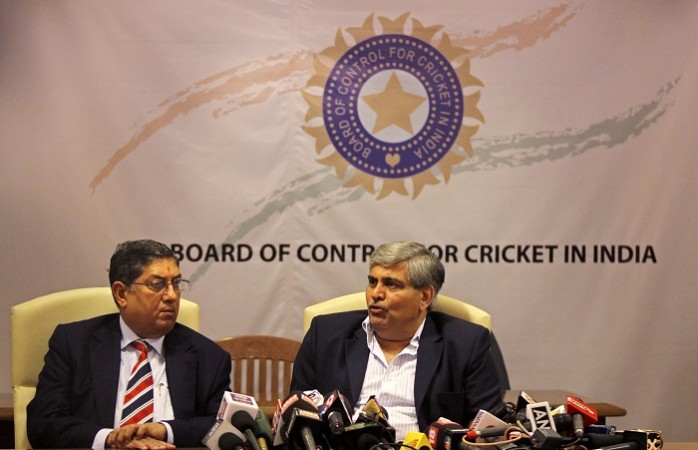 The International Cricket Council (ICC) held their first meeting of 2016 in Dubai on Thursday, with sweeping structural reform decisions taken during that meet.
The most important of them was the scrapping of the 'Big Three' (BCCI, ECB and CA) concept, with the ICC deciding to negate the three biggest cricket board's decision to hold control of the Executive and Financial & Commercial Affairs Committees -- the two most powerful bodies of the ICC.
According to the controversial amendments made by the then ICC chairman N Srinivasan, it gave a lot of executive and financial powers to three of the most powerful cricket governing bodies of the world - BCCI, Cricket Australia and England & Wales Cricket Board.
Current chairman of ICC, Shashank Manohar and the rest of the board members have agreed to conduct a constitutional review of the radical changes brought in by Srinivasan in 2014.
ICC announced the news on Thursday via a media release: "The board agreed to carry out a complete review of the 2014 resolutions and constitutional changes with a view to establishing governance, finance, corporate and cricketing structures that are appropriate and effective for the strategic role and function of the ICC and all of its members."
In order to avoid any potential conflicts of interest and practice good governance, ICC have decided to make amendments to the changes.
The board also decided that the ICC chairman's post will be an independant post. The presiding chairman will not be able to hold any other post on their home board. This rule will be applicable when the next chairman will be elected later this year.
ICC have made changes to the qualifying process of the U-19 World Cup in 2018, which will be held in New Zealand. According to the new qualifying process, 10 Test playing nations and the highest-placed Associate team from the ongoing ICC U-19 Cricket World Cup in Bangladesh, will qualify directly for the ICC U19 Cricket World Cup 2018. The remaining teams will qualify through regional qualifying tournaments.
Sri Lanka Cricket's membership was also restored after the SLC was stripped off its voting rights in 2015.