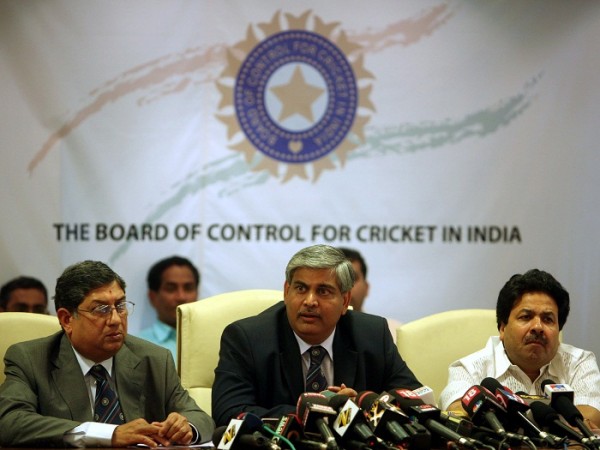 Shashank Manohar on Sunday returned as the president of the Board of Control for Cricket in India (BCCI). He was elected unopposed in a special general meeting (SGM) in Mumbai.
Manohar replaces Jagmohan Dalmiya, who passed away on 20 October, as the BCCI chief. He had headed the board from 2008 to 2011.
Manohar was the lone candidate in the fray after the filing of nominations ended on Saturday. It is a positive thing to have Manohar as the BCCI president as he knows its functioning in and out.
There are a number of things which Manohar would try to improve in the BCCI. After being formally announced as the new president, he talked to the media about bringing transparceny in the BCCI, which will be appluaded by people involved in the cricket circle with the board having been involved in troubled waters of late.
Apart from his experience in the BCCI, Manohar possesses a clean image, which is the need of the hour for the board. Manohar is one of the most respected and a no-nonsense administrators. He had played an important role in ousting tainted former Indian Premier League (IPL) commissioner Lalit Modi from the BCCI as well.
The today's SGM was just a formality as Manohar was the lone candidate in the fray. It was East Zone's turn to propose and second the candidate. All six zonal members, including Cricket Association of Bengal, National Cricket Club, Odisha Cricket Association, Jharkhand Cricket Association (JCA), Assam Cricket Association and Tripura Cricket Association, had given a green signal to Manohar's nomination.
"All the 6 associations from East Zone nominated Shashank Manohar's name for post of president. No other nominations was received. Since there is no other nomination was received, all associations of East Zone nominated Shashank Manohar and was seconded by many other units. So I congratulate Manohar and will wait for formal meeting," BCCI secretary Anurag Thakur told reporters on Saturday.
A number of names had cropped up as Dalmiya's replacement, including Rajiv Shukla and JCA president Amitabh Choudhary, ever since the post went vacant.
Thakur has high regards for Manohar. He believes that Manohar will continue the reforms that were taking shape in Dalmiya's regime.
"After the sad demise of Mr Dalmiya, it was important to continue the reforms taken place in last six months. We have seen the previous tenure of Manohar, where his work has been appreciated by everyone and we believe under his leadership BCCI will continue with the reforms which has taken place under Dalmiya's leadership," Thakur said.
"I personally believe that with his experience, it was going to benefit of BCCI on day to day basis."