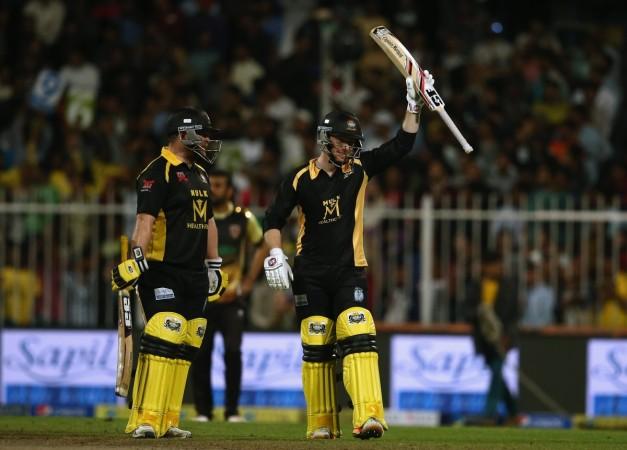 While Test cricket has been struggling to compete with the rise of interest in T20 cricket over the past decade, there is another format spreading its name slowly but steadily.
The first edition of the Sharjah T10 cricket league - a brainchild of the Emirates Cricket Board -was successfully held in December last year and the tournament is now all set to begin its next edition later in November 2018.
What's more is that in March this year, the International Cricket Council (ICC) has now given its approval to the league with a view of cricket promotion globally - the world's first 10-over cricket league recognized by the ace cricketing body.
This year, it will be a 10-day tournament and will have eight teams in the fray. International stars like Rashid Khan, Pakistan's Shahid Afridi, Shoaib Malik, Eoin Morgan, Brendon McCullum, Sunil Narine, Darren Sammy and Australia's Shane Watson are expected to feature in the tournament.
Watson has been pretty vocal in his support for the T10 format and believes it has the potential to revolutionize cricket. "Just like how T20 cricket revolutionized the sport globally, I think T10 too will modernize the sport and will definitely be an exciting spectacle for the viewers," he was quoted as saying to the media recently. "There's already a lot of cricket going on currently so I don't think the format will immediately make it to the international scheme of things, but having said that I think the T10 concept is very interesting and there's always a space for introducing a new format to the sport to make it more interesting," he added.
The Australian all-rounder's views are interesting but are likely to raise many eyebrows. Purists have already been dissing the T20 format and calling it the death of cricket. If the T10 format does manage to find its viewers, the growing resentment among purists is likely to increase.
However, is the arrival of another format necessarily a bad thing? Can there not be a future for T10 cricket as well if it does well? Time and again cricket history have shown that whenever something new or radical is suggested, eyebrows are always raised. It happened with the advent of ODI cricket back in the 70s.
It happened when T20 cricket became popular in the mid-2000s. In fact, one can safely assume it also must have happened when Test cricket was shortened from six days to five, back in the day.
Like T20 cricket brought new fans to the game, the T10 format may as well do the same. One shouldn't just disregard it even before giving it a proper chance. If fans love it and help boost the popularity of cricket globally, then it should be allowed to grow and make its own space.