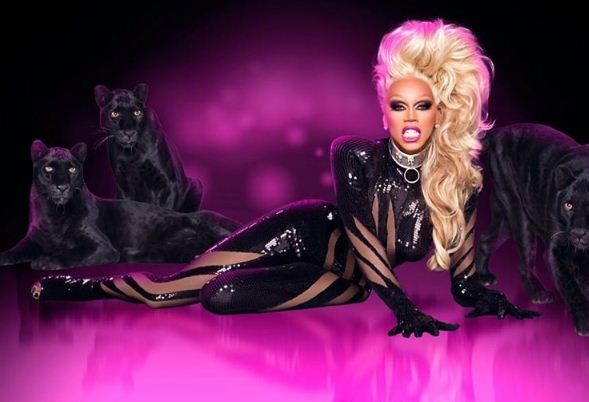 All drag queens that come on "RuPaul's Drag Race" are beautiful, fierce and proud, making even women question their own femininity. We think the best way to bid adieu to the LGBT pride month is by taking a look at some of the fiercest queens that have appeared on the show.
Also Read: These Bianca del Rio gifs sum up how ridiculous #HeterosexualPrideDay is
5. Shangela Laquifa Wadleyaka Darius J. Pierce:
"Halleloo," the first in our list of fierce drag queens is Shangela, the first contestant to have impressed RuPaul so much so that he called her for another season. Shangela puts beauty in drag race and is the embodiment of everything you want to see in a queen.
Take a load of that body-ody-ody
4. Naomi Smalls aka Davis Heppenstall: Now, she may have been a runner-up in Season 8 of "RuPaul's Drag Race," but she can still kill you with her looks. With long legs right up to her torso, Naomi Smalls is the walking talking definition of supermodel.
Legs for life!
3. Yara Sofia aka Gabriel Burgoz Ortiz: The Puerto Rican drag queen was a cast member on season 3 of "RuPaul's Drag Race" and in the first season of "RuPaul's All Stars Drag Race." When she walks the runway, she owns it and you cannot take your eyes off her face.
If you thought Yara makes a goodlooking boy, check out his drag queen version
2. Raja Gemini aka Sutan Amrull: This long-legged beauty has the brains to match her beauty and impressed everyone with her looks in Season 2. One of the earlier winners of "RuPaul's Drag Race," Raja will always be the reigning king and queen in many a fans' hearts. Check out his boy and queen looks below:
Voila!
1. RuPaul Charles: Obviously, Ru herself is the fiercest queen of them all. Despite having been in the business for so long, Ru manages to keep updating her style and look the sharpest when the lights are on her. The mother can predict trends and beat her face like none can.
YASS queen.. werk!